It's a response I've heard more times than I can count.
Kid's can't.
Kids can't sit still in church. Kids can't understand the sermon. Kids can't grasp theological concepts. Kids can't be expected to participate. Kids can't serve until they are older. Kids can't lead from the front. Kids can't be in the main service time. Kids can't.
The context may have been a bit different in Matthew 19 & Mark 10 but the sentiment was about the same. People, presumably parents, were bringing their children to come meet Jesus, as one might do as the people who are charged with being the primary faith formers in their children's lives. But upon their visit to Jesus, the disciples stopped them. Didn't just stop them, but rebuked them.
"Kids can't see Jesus. Can't you see that he is busy taking care of the adults. Don't be such a bother. Leave Him alone and take your kids elsewhere."
But Jesus, being true to form, notices what is happening and puts an end to it.
"Let the little children come to me, and do not hinder them, for the kingdom of God belongs to such as these. Truly I tell you, anyone who will not receive the kingdom of God like a little child will never enter it." 
And he took the children in his arms, placed his hands on them and blessed them.
Jesus turns everything upside down.
"Kids CAN!" He declares.
Kids can come to Jesus and kids can be active members in the kingdom of God. Kids can handle theology and worship and service for the kingdom of God belongs to them. Adults, on the other hand, can't – unless they are willing to receive God's kingdom like a child.
In another interaction, Jesus takes a child, places him or her in the center of a crowd and states, "Truly I tell you, unless you change and become like little children, you will never enter the kingdom of heaven. Therefore, whoever takes the lowly position of this child is the greatest in the kingdom of heaven. And whoever welcomes one such child in my name welcomes me." (Mark 18:3-5).
Jesus was declaring as clearly as one can declare, "Kids can!"
Kids can worship and learn and serve alongside adults. Now, we adults may need to exercise a bit of creativity; we may need provide outlets for energy and activities for interactive learning. We may need to create spaces and times where we adults learn as children instead of always insisting that the children learn from us. We may need to "change and become like little children" in how we approach some things.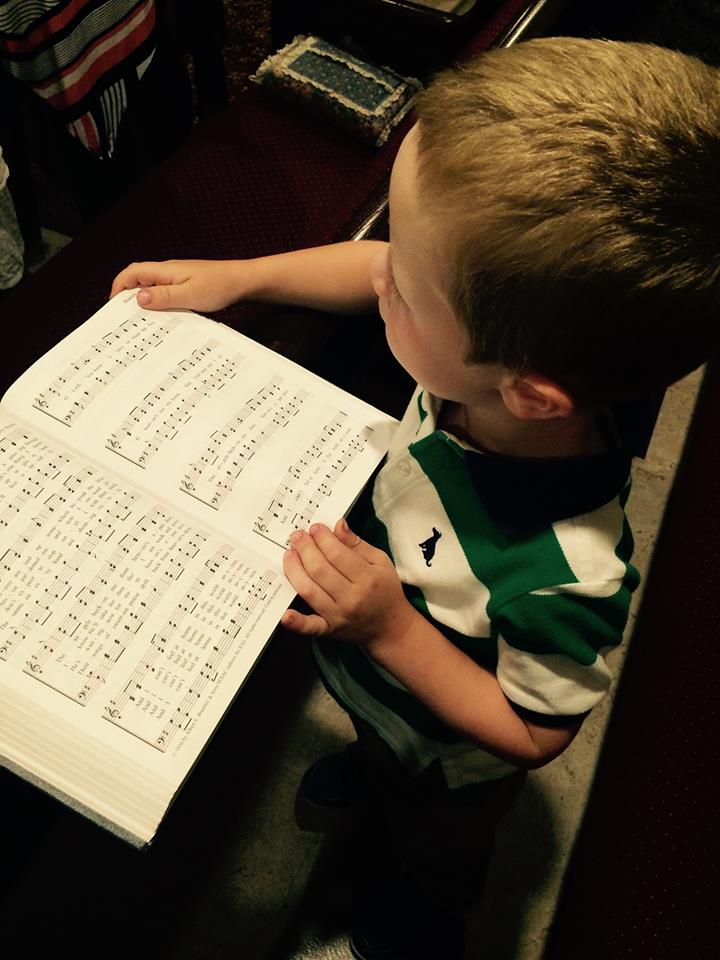 Can children sit still in church? Well, do they have to or is that just so the adults can feel comfortable?
Can kids understand the sermon? Well, do they have to or is the sermon just one small part of an overall experience that allows children to know that they are a part of the larger community, the body of Christ?
Can children grasp theological concepts? Well, do they have to understand every theological stance exactly the same as some (but definitely not all) adults do or is there room for them to start small and grow in wisdom and understanding?
Can kids be expected to participate at church? Well, do we limit opportunities for participation to roles that can only be filled by adults or do we creatively find avenues for all ages to be part of our times of worship and learning and serving and leading?
Can children be in the main service time? Well, adults, that's up to us.
We create the space. We control the dialogue. Like the disciples, we can stop the children from coming. And like the disciples, we can cite all the reasons why they can't come. Or…
We can begin to think along the lines of what kids CAN do rather than what they can't.
Kids CAN learn and teach. They can worship and pray. They can serve and lead. After all, the kingdom of God belongs to such as these.
Maybe it's time for us adults to make space for the younger generations to show us the kingdom of God. To hear them explain to us who Jesus is and to demonstrate for us the theology of the kingdom. To humbly allow Jesus to put a child in the center of our community and say, "Truly I tell you, unless you change and become like little children, you will never enter the kingdom of heaven". To truly welcome that child and in doing so welcome Christ and the one who sent Him.
---
---

If you have ever felt alone in your heart for intergenerational ministry, if you have ever wondered what the next right step is or been curious about how you can best serve your church's discipleship or mentorship ministry, then a ReFocus Ministry Coaching Cohort might the place for you.
ReFocus Coaching Cohorts provide ministry leaders with the opportunity to expand their leadership skills in a twelve-week shared learning experience. Facilitated by an experienced coach, a cohort group of 7-10 individuals from multiple faith organizations meet weekly to explore and apply the principles of leadership in generational discipleship, intergenerational ministry, and church culture transition. Through extensive exploration, inquiry and dialogue, the coach and fellow cohort members help participants identify their role in generational discipleship within their faith community and deepen their leadership capability.
NEW COHORT FORMING FALL 2022
Benefits
Accountability and growth within a community of like-minded ministers
Access to resources available only to cohort members, including up to one year of monthly personal coaching
Real-life moments and collective learning within the group that can be addressed by both the coach and the other members.
Ability to participate in ReFocus presenter platform as a local ReFocus representative.
Included in Coaching Cohort Package
Twelve weekly trainings/Zoom calls with coach.
Choice of 1 webinar with resources for church/congregation (for use within one year of cohort start).
Family Faith Formation TALK TOOLS curriculum (Digital download available after first 12 weeks).
One year of monthly, 30-minute, one-on-one coaching conversations.
Access to private Facebook group for cohort members only.
Lifetime 10% discount on all ReFocus seminars, workshops, webinars, and/or coaching packages
---
For more information or to speak to someone about any questions, please fill out the contact form below with the Subject of "ReFocus Coaching Cohort"
---
For more information about…
Check out to ReFocus Ministry or "like" our Facebook page. Join our conversation at theReFocus Family and Intergen Ministry group on Facebook.
About this Blog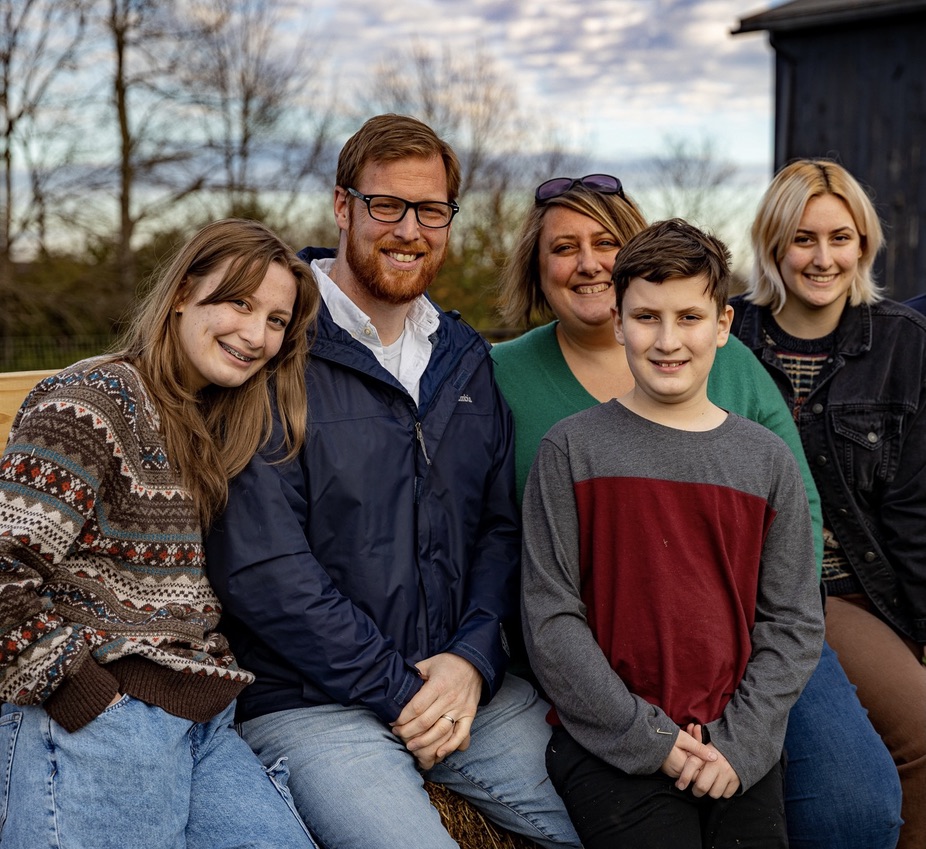 Refocus Ministry was founded by Christina Embree in 2014 as a blog and now a nonprofit coaching and consulting ministry. Christina serves with her husband Luke and three children as church planters and pastors at Plowshares BIC. She speaks conferences and churches around the globe and also serves as the Minister of Generational Discipleship with the Great Lakes Conference of the Brethren in Christ.
With over a decade in family ministry and children's ministry, she is passionate about seeing churches partnering with families to encourage faith formation at home, equipping parents to disciple their kids in the faith, and nurturing intergenerational community in the church. She holds a Masters of Arts in Ministry focusing on Family, Youth and Children's Ministry from Wesley Seminary and is currently completing a doctorate of ministry in spiritual formation. blogs at refocusministry.org and is a contributing blogger at D6 Family, ChurchLeaders.com, and Seedbed.