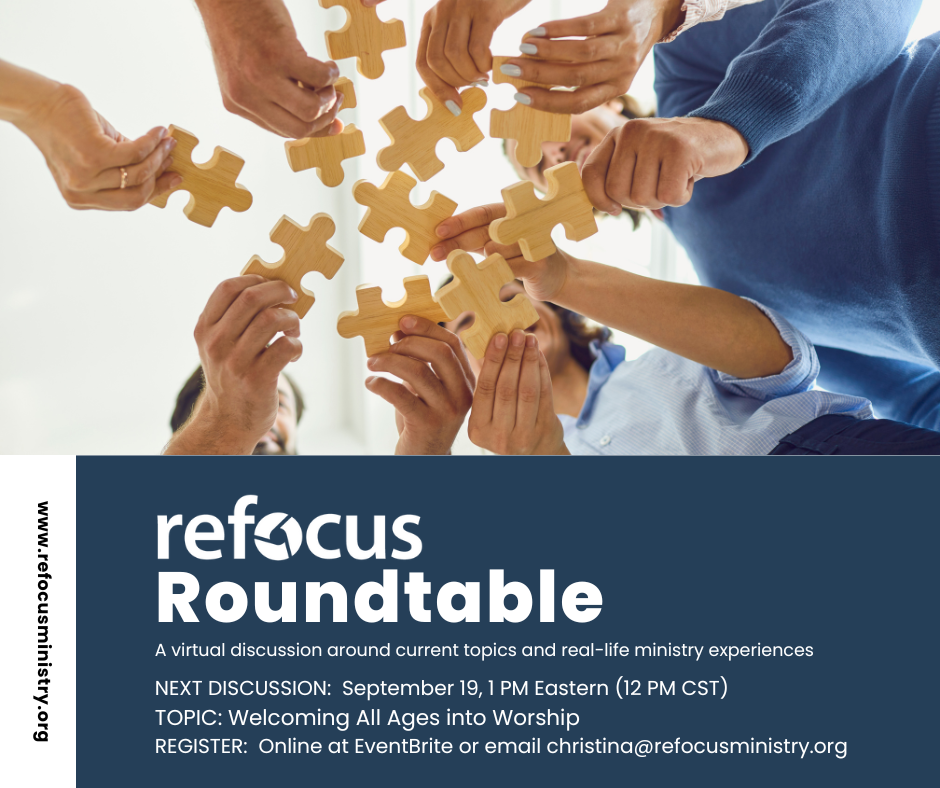 ReFocus Roundtable


What do we mean by "Welcome"?
Last month, over one hundred parents and ministers shared a personal story with us of their experience with a lack of welcome and/or a request to remove a child from worship. Several asked good questions about how to address this, how to be a place of welcome, and how to deal with challenging behavior.
This September, ReFocus is hosting an online roundtable discussion for anyone interested in exploring this idea of welcome, specifically welcoming all ages in our worshipping communities, and how we can do that well
Register using the link below and join us as we consider together how we can create a place of welcome for all.
Register Online at Eventbrite:September 19 at 1 pm – REGISTER HERE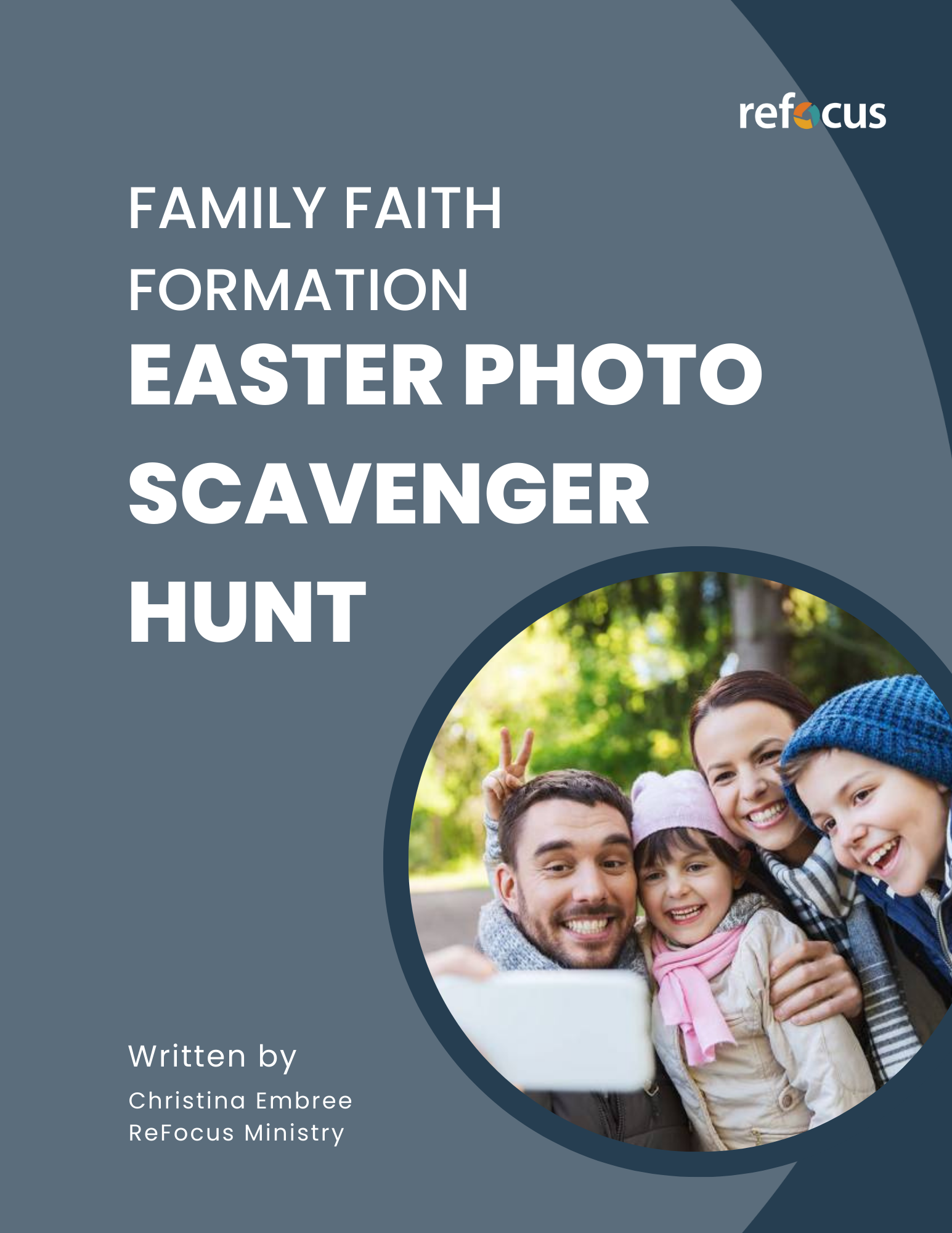 Are you looking for an alternative to an Easter Egg Hunt? Something that can bring the whole family together? 
ReFocus Ministry is currently offering a FREE downloadable Easter Photo Scavenger Hunt. This family-friendly alternative to an Easter Egg Hunt engages the whole family in the story of Christ's life, death, and resurrection. Plus, it lets them capture their memories in seven family photographs so they can relive the story for years to come.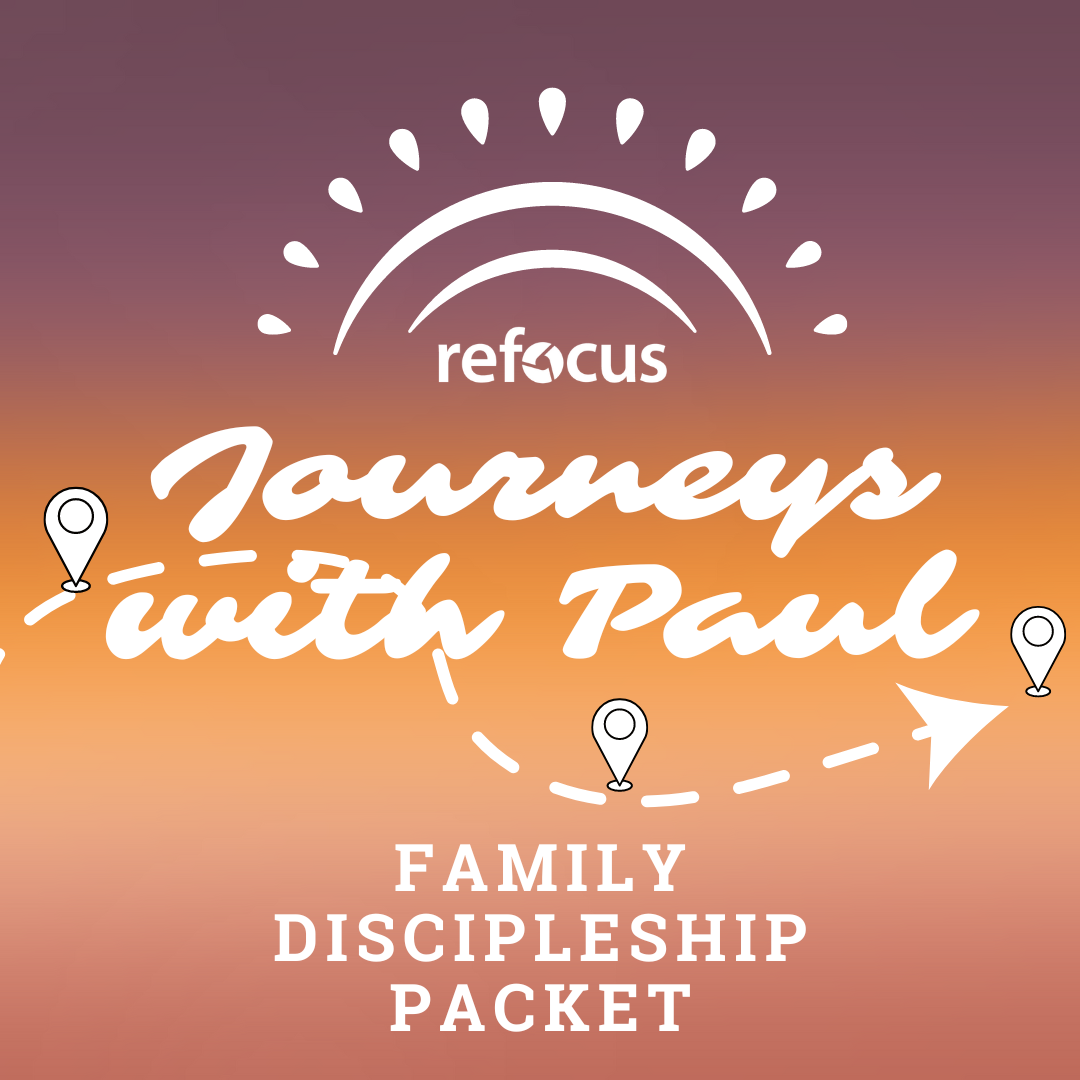 Journey With Paul – A Family Discipleship Activity to connect to one another and to God!
As the family explores the journeys of Paul, they will learn about the gospel in a new and different way. Rather than simply re-telling many of the same stories that many Sunday School and church curriculums focus on, the activities in the packet will invite the family to engage with the people, places and teachings of Paul.
During the journey, they will:
Complete a Family Photo Scavenger Hunt.
Play a round of Family Olympics.
Have an epic Water Balloon Battle.
Plant a Family Garden.
Enjoy a Picnic in the Park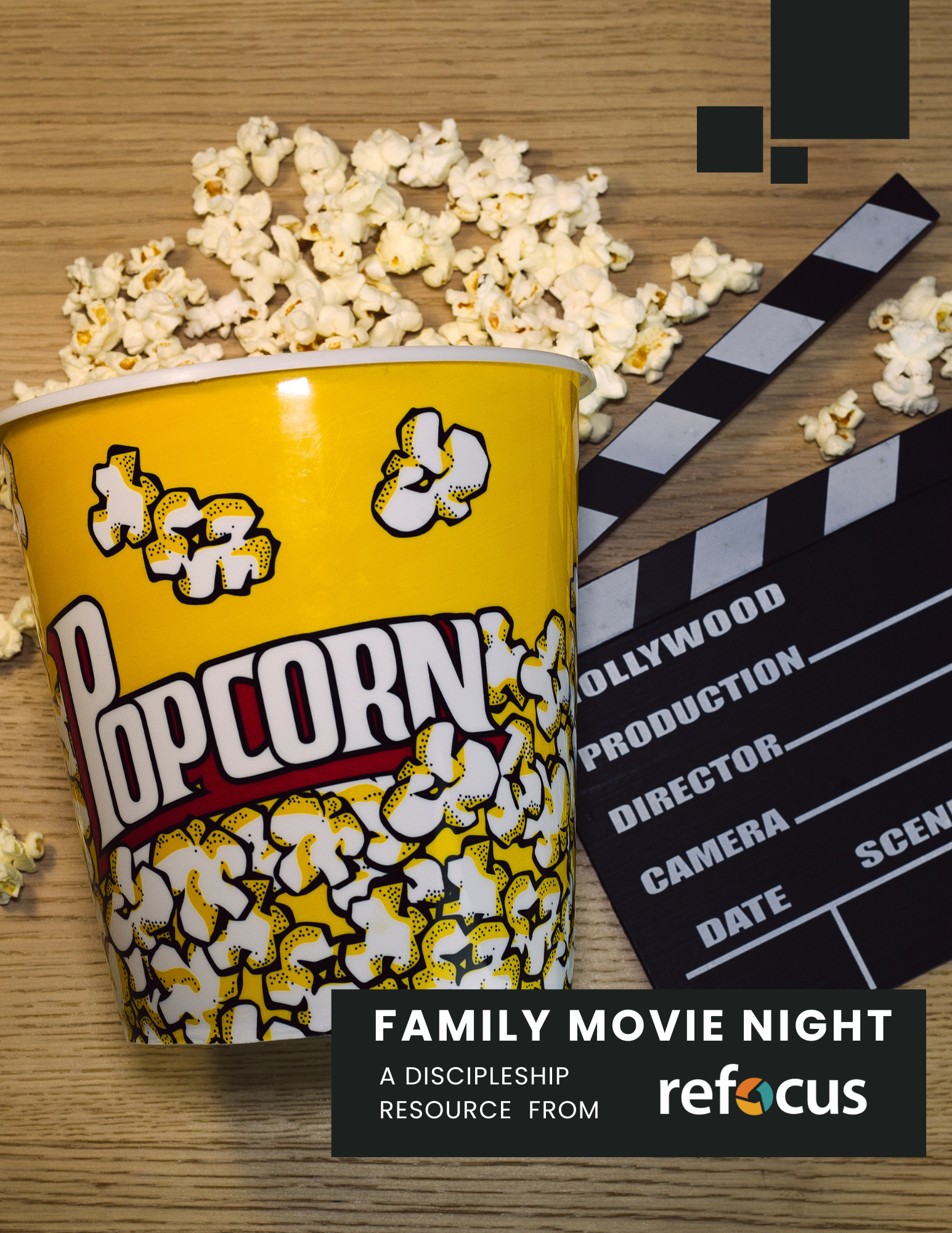 Family Movie Night
Movies are great because they tell a story, much like the larger narrative of Scripture and the parables that Jesus uses to each his disciples. Often in movies, we can find rich plots, interesting characters, and complex moral dilemmas and in those things, we can often find just the right opportunity to share with our kids how we can live out our faith or how God can meet our deepest needs. They provide great ways for us to help our kids connect the story of Jesus to their world.
Purchase one for your church community, unlimited c