If you have read my blog for any length of time, you know that my husband and I are involved with a church plant in Lexington, KY. I'm thrilled to be over NextGen ministries for our church and in a few weeks, we are having a special celebration service. One of my favorite parts of working with kids is watching them engage with the Bible (For a great blog post and story about this very thing, click here).  Our church has decided to honor our children and youth who have shown a desire to know God through Scripture by presenting them with a Bible during our celebration service.
Even though I and probably most of you who read this blog get to interact with the kids and youth pretty frequently, their parents are the ones who really know best where their child is at in regards to this area of their spiritual journey. So we provided our parents with a list of Bibles that we recommend for us to present to them during our Celebration service.
These Bibles were chosen based on personal experience and a lot of time spent in children's ministry. They are organized by age and links are provided so you can give them a closer look.  For youth ages 14 and older, our church felt like the best Bibles are the ones we tend to use as adults but I personally recommend the NIV, ESV, and NLT versions for youth  because of their readability.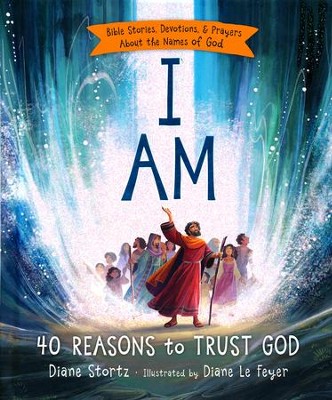 I AM: 40 REASONS TO TRUST GOD (Bible Stories, 2-6)
While this book is primarily Bible stories, it is an amazing and beautifully illustrated walk through Scripture looking at the different names of God.  It may not be a "Bible" in the traditional sense, it is Scripture and does a beautiful job of introducing young children to a living and loving Savior. The artwork alone will capture their imagination.
JESUS STORYBOOK BIBLE (Ages 3-8)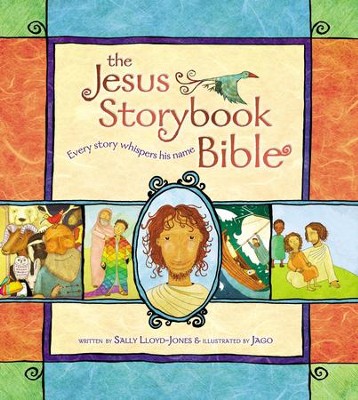 If you have not yet read this beautiful, moving introduction to Scripture, you are in for a treat. Sally Lloyd-Jones invites children and adults alike to interact with the Bible in ways that capture both the mystery of God's love and the richness of theology.  Best of all, she helps us to see Jesus in every story that is shared because "every story whispers His name". Luke and I have often teared up while reading it because it is so moving.
NIRV ADVENTURE BIBLE FOR EARLY READERS  (FOR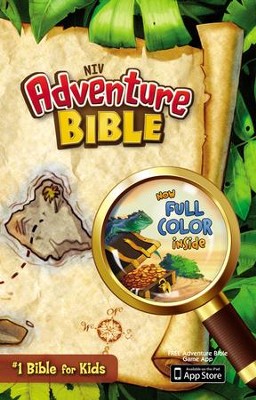 AGES 5-10) &  NIV ADVENTURE BIBLE (FOR AGES: 8-11).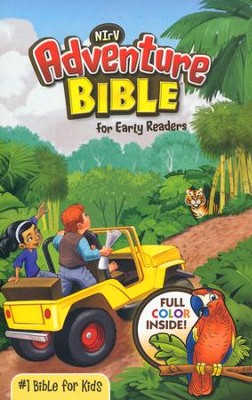 Why these?  The readability of both of these Bibles is the biggest selling point for these Bibles.  Both of these Bibles are word for word Scripture; in other words, these are not Bible stories or summaries.  And there are extras added to help kids with what the Bible is saying. The introductions to each book, special sections like call outs in the text, and fun colors and graphics can all be helpful in connecting kids to what they are reading.
ESV FOLLOWING JESUS BIBLE  (FOR AGES 10- 13)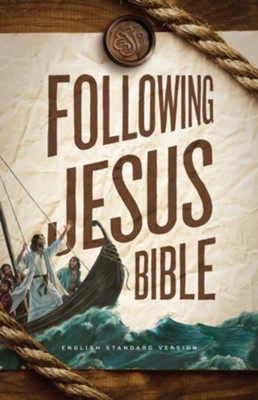 Do you have some pre-teens in the house?  The ESV Following Jesus Bible is a great transitional Bible from childhood into young adulthood. The way the content is designed is helpful with preteens in mind as they transition from a beginner's Bible to adult versions. Call Out Boxes on most pages help answer the questions of who, what, where, when, or why for specific verses or pieces of text, giving readers a more holistic understanding of what they are reading. And much like the Jesus Storybook Bible, there are "Seeing Jesus" sections throughout the book that help us to find the metanarrative of Scripture and the saving grace of Christ throughout the entire Bible.
Bonus: For Young Kids
The Bible App for Kids Storybook Bible

This recommendation comes from my friend Judy Chatterton. She offered these thoughts a few years ago and I wanted to share because we've enjoyed this fun storybook Bible: "We've had this Bible for a year now. If you have young kids in your house you NEED this Bible!! The illustrations are adorable. It's colorful. It's an easy read aloud because there aren't a lot of words on each page. I think this should be every child's first Bible!!! For goodness sake's, you want a child's first impression of God's word to be a positive one and this storybook accomplishes that." (This Bible and other age-appropriate gifts for Christmas found here)
Hopefully this has been helpful to you as you consider what Bibles you might recommend to parents or hand out at your own Celebration Services.  If you have a favorite not mentioned here, I'd love to know about it; feel free to drop a recommendation and a link in the comments below.
---
For more information about
Check out to ReFocus Ministry or "like" our Facebook page. Join our conversation at theReFocus Family and Intergen Ministry group on Facebook.
About this Blog
Refocus Ministry was started by Christina Embree, wife to Pastor Luke, mom to three wonderful kids, and church planter at Plowshares BIC. With years of experience in family ministry and children's ministry, she is passionate about seeing churches partnering with families to encourage faith formation at home and equipping parents to disciple their kids in the faith. She recently graduated with a Masters of Arts in Ministry focusing on Family, Youth and Children's Ministry at Wesley Seminary, she also blogs at www.refocusministry.org and is a contributing blogger at D6 Family, ChurchLeaders.com, and Seedbed
*The advertisements on this page are chosen by WordPress, not by ReFocus Ministry and do not necessarily reflect the opinions and values of the author.