Fidget Spinners. Bottle Flipping. Slime, Oobleck, Gack – whatever you want to call it.
These are The Things. The things our kids and middle schoolers go crazy for. Tomorrow it will be something else. The Things come out of nowhere, blow up into a craze overnight, and then quietly retreat to some back corner where only adults who haven't caught on to the fact that these have come and gone continue to do them so they can be "relevant." (I've been accused of this on occasion by my very own middle schoolers)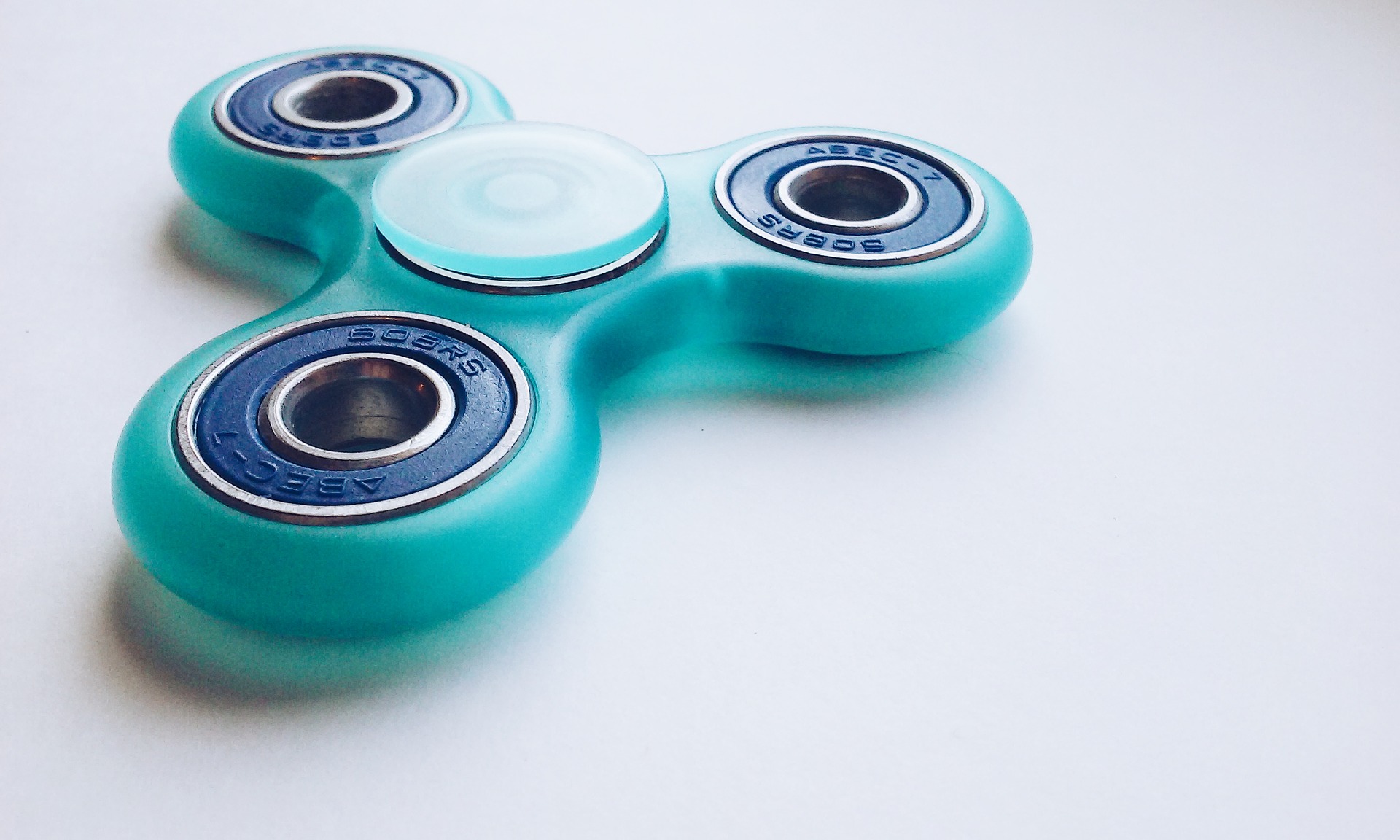 It took one, maybe two months, after the fidget spinner craze hit my house before I started seeing fidget spinner Bible lessons pop up on my Facebook feed. One more week and suddenly buying fidget spinners in bulk with church logos on them to hand out at VBS, Kids Church, visiting families, etc. was all the rage.
So, what's wrong with that?  We want to be relevant, right?  We want to reach kids "where they are" and be relatable. And fidget spinners are fun, so why not?
Well, herein lies the danger and the tension.
Sometimes in our desire to be those things for the generations that, well, aren't ours, we work hard to fit the message we are trying to share with them into what they can relate to.  We look for ways to "tell the story" using these objects that they are using for fun.  But often to do that we need to modify or simplify our theology in order to make it "fit." And in doing that, we can accidentally end up teaching incorrect theology and in some cases heresy in order to make it accessible to kids and youth. (For more on how this specifically relates to fidget spinners, check out this article entitled "No, the Trinity is Not Like Fidget Spinner")
The reality is, the story of Scripture and the truth of who God is, is not that simple. It can't be squished into the next passing craze or middle school trend.  And it makes God, (our great, big, incredible, awesome God) very, very small.  Easy to explain away. Simple to put in a back pocket.
Oh, Christina, you're taking this way too seriously. It's just a fun and relatable way to talk to kids. It's not about teaching theology or interpreting Scripture. It's just simple fun.
But, it's not.
It is teaching theology.
It is interpreting Scripture.
For the children we are teaching, it is those things.
This is their time to learn. These are the lessons they are going to tuck away in their hearts and learn to interpret the world and the church and the Bible by. It's these simple lessons that take root in a child's heart. And if we are the ones teaching them, we need to take that very seriously.
If we are going to use an object lesson, which is basically how most children's and youth curriculums are framed, it is so important that we do a few other things too.
We preface our object lesson with a statement that this example is a way for us to start thinking but it is not the whole story. For that we need to look deeper at Scripture and the teachings of Christ, at what's been handed down to us from those who have gone before us in the faith, and at what the Holy Spirit is teaching us through one another in the body of Christ.
We open up the Bible and we read it together. We ask questions and we seek out answers. An object lesson can be a great way to spur on discussion, but as the full lesson, it lacks depth and often theology.
We never forget to expose our children to the wonder and awe that is the mystery of our God, a mystery that we will never fully comprehend and a depth of love we will never truly fathom. We remind them and us that He is bigger than anything we could ever comprehend and that is exactly what makes Him God and what gives us a lifetime and an eternity to spend getting to know Him.
Object lessons that grab attention and spur on discussion are useful tools in talking with our children, youth, and young adults…but they can't be the full lesson. They can't be the "takeaway" or the thing that sticks.
We've got a BIG God to give them. Let's give them a BIG God to believe in.
---
For more information about
Check out to ReFocus Ministry or "like" our Facebook page. Join our conversation at theReFocus Family and Intergen Ministry group on Facebook.
About this Blog
Refocus Ministry was started by Christina Embree, wife to Pastor Luke, mom to three wonderful kids, and church planter at Plowshares BIC. With years of experience in family ministry and children's ministry, she is passionate about seeing churches partnering with families to encourage faith formation at home and equipping parents to disciple their kids in the faith. She recently graduated with a Masters of Arts in Ministry focusing on Family, Youth and Children's Ministry at Wesley Seminary, she also blogs at www.refocusministry.org and is a contributing blogger at D6 Family and  Seedbed