When my kids were younger, I worked in direct sales with a company that sold packaged foods (dips, desserts, dinners, etc) to busy cooks. On days where I had a party that night, I would often bake delicious treats, whip up yummy snacks, and prepare different foods for taste-testing. Inevitably one of my children would smell that baking cakes or simmering sauces and ask, "Is that for us?!"  And I would say, "No, this is for my party tonight. You guys are having hot dogs and mac-and-cheese."
One day, my more outspoken daughter looked up and responded, "How come you always cook the yummy food for other people and we just get hot dogs?"  Oh, ouch…I hadn't looked at it that way. I had looked at it as, "This is my job and I have to do this and I need something quick to prepare for dinner." But the message my children were hearing was that I cared more about the strangers than I did about them.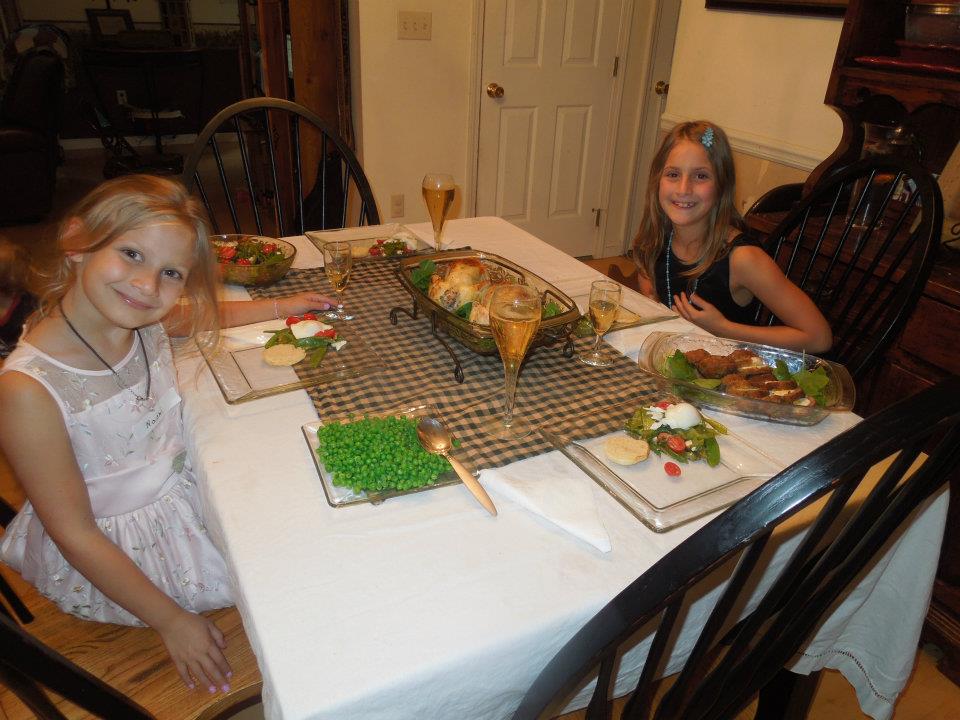 Out of that moment was born "Fancy Dinner Fridays" where each Friday night I would cook a meal fit for a king (or at least as close as I could get to that). The table would be set with nice dishes, decorated with a theme, and the food..well, the food would be the very best I could make with my meager skills (and budget). They loved it.
But what they really loved…was being loved. 
This story came to mind the other day as I heard my friend, Dr. Marilyn Elliot, share with a group about hospitality. She made the comment that "Hospitality is the most subversive weapon we have against the enemy."  Think about that.
While the enemy comes to steal, kill, and destroy, hospitality is where things are offered freely, life is celebrated, and character is built.
Now, put that in the context of children.
I often hear fellow parents and ministers talking about how we need to "fight for the souls of our children."  Could part of the answer be as simple as being hospitable to them?  And by that I mean, welcoming them and embracing them in special ways that tell them that they are wanted, desired, and expected in our lives?
Consider this; Marilyn asked us to reflect on how it makes us feel when we arrive somewhere and two cups are set out, a candle is lit, the door is answered with a hug and smile. Welcomed, right?  We feel as though we are supposed to be there. We are wanted and desired. The atmosphere says, "Come in! I was expecting you!"
Now, contrast that with being met upon arrival with a cluttered space, a person with a towel on their head saying, "Oh my goodness, I totally forgot you were coming." Even though we might stay, we feel awkward, forgotten, unwelcome in the space.
Intentional hospitality combats the sense of 'not belonging' that so many people face, so many children, face every day. Intentional hospitality says, "I am so glad you are here. I've gone out of my way to express to you how special you are to me."  It brings with it a level of purpose and love that burgeons the receiver's very soul. It is a weapon to combat that which the enemy seeks to steal, kill, and destroy.
"If you give a moment of rest, a moment of peace, to the person next to you – you are practicing hospitality – you are defeating the enemy in their life" – Dr. Marilyn Elliot
Are we being hospitable to our children, in our homes and in our churches?
At home, do we prepare space that is welcoming to our kids; space that is open for conversation and quality time; space that is prepared with expectation and intentional in experience?  This could play out in a number of ways: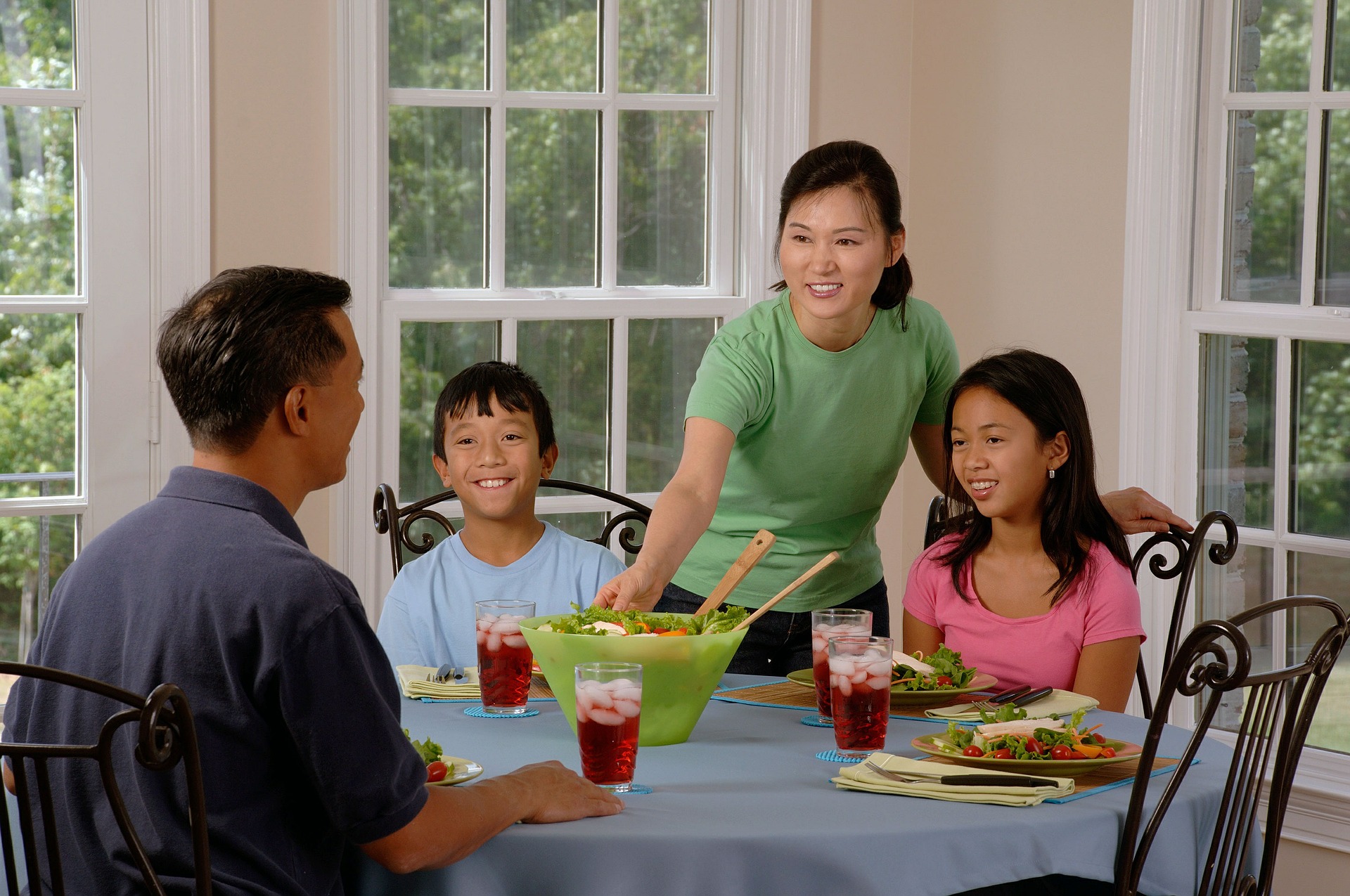 Special dinner plans with the children in mind (Click here for conversation starters that lead to discipleship moments)
Special family times like Movie Nights or an evening at the park
"Dates" with Mom or Dad
Welcoming them back home after school, day care, playing, etc with intention
Asking for their thoughts in decor decisions or family plans
Prayer times that are just for them
Books that are "theirs" that you read together
What about at church? When children enter the worship space, is there anything to let them know they are welcomed there?  Not just in the "children's area" but in the wider community? Things like…
Activity bags or Worship bags or Sermon notes appropriate for them
Adult church members who know their names
Places for them to serve like ushering or taking up the offering
Songs that they might be familiar with during worship
A verbal welcome like, "We are so excited to see our children and youth worshiping with us today!" or "What a blessing to see our kids and parents and grandparents all gathered to worship today!"
For more practical ways to welcome kids to church, click here. 
If Christian hospitality truly is a subversive weapon against the enemy, then it behooves us to consider, how can we fight better?  Hebrews 13:2 encourages not to forget to show hospitality. Interesting that the word "forget" is used. Because that's where I usually end up when it comes to hospitality to my own family. I forget that they need to hear the words, "I'm so glad you are here! I was expecting you!" as much as my friends and neighbors and guests do.
"The kingdom happens over hospitality. We might miss the most precious of moments if we forget to be intentional in this." – Dr. Marilyn Elliot
Wanna read a really cool story of hospitality recently featured in the New York Times? Click here. 
---
For more information about
Check out to ReFocus Ministry or "like" our Facebook page. Join our conversation at theReFocus Family and Intergen Ministry group on Facebook.
About the author 
Refocus Ministry was started by Christina Embree, wife to Pastor Luke, mom to three wonderful kids, and family minister at Nicholasville UMC. She is passionate about seeing churches partnering with families to encourage faith formation at home and equipping parents to disciple their kids in the faith. Currently studying Family, Youth and Children's Ministry at Wesley Seminary, she also blogs at www.refocusministry.org and is a contributing blogger at D6 Family,  Seedbed, and ChildrensMinistryBlog.com