It's Christmastime!! By far my favorite time of the year. I love it all – the lights, the smells, the presents, the shopping, the cooking, the eating, the laughing and the celebration of God's great love for us.
I credit my parents with my love for Christmas. Whether intentionally or not, they made Christmas a magical time for us every year.
I remember Dad putting together the Christmas Village on the window seat in our home, complete with streets made of tape and fake snow in the window.
I remember opening the pictures on the advent calendar and reading the verses that led us up to Christmas day.
I remember big, fat colored Christmas lights, hunting for Christmas trees with my family, drinking mom's real eggnog, and sitting under the lit-up tree while Dad told us the gospel story using the tree as his text.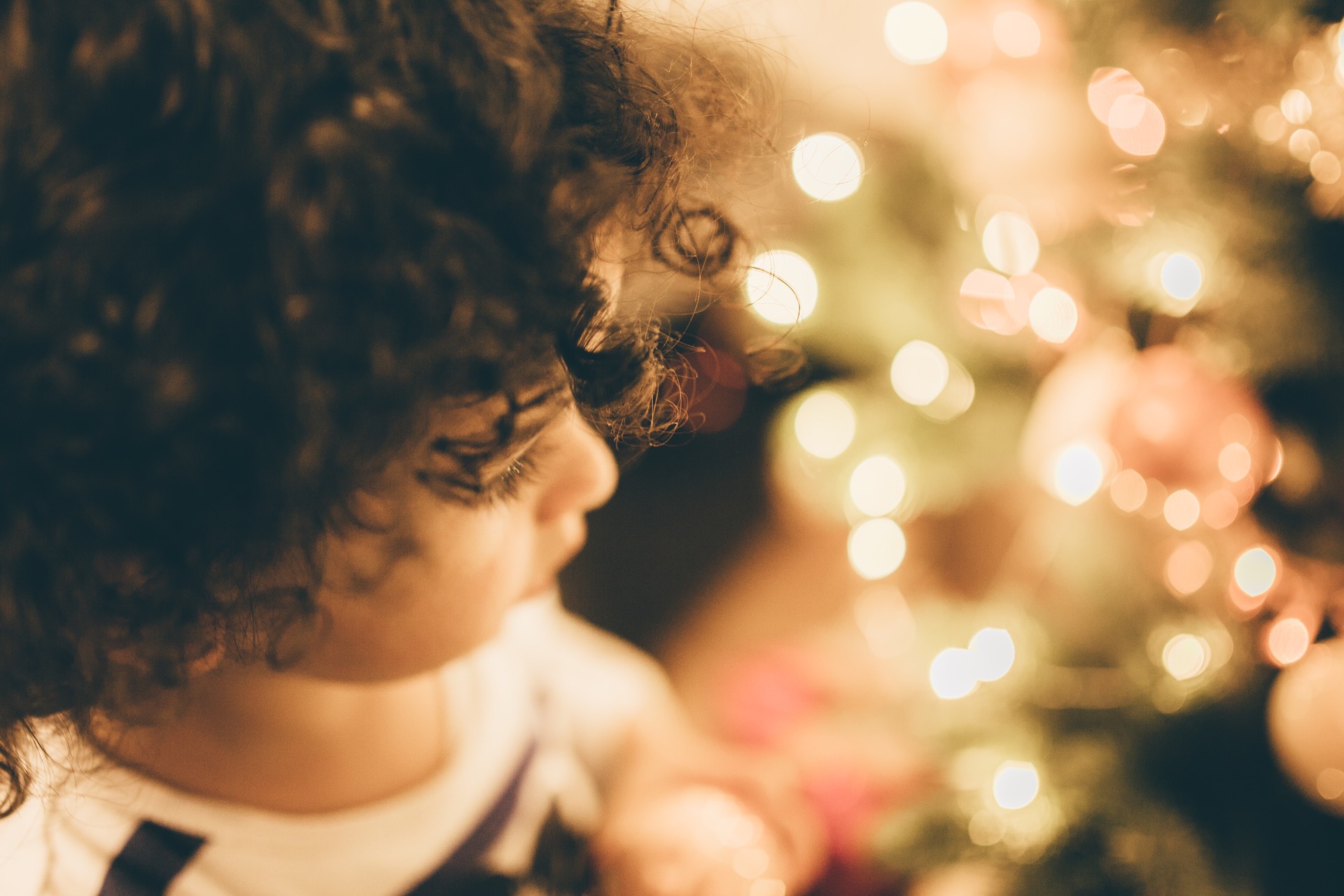 As I've grown older, I have striven not to lose that magical feeling. I've watched as others my age and older grow focused on the things that hide the beauty of this season. So much complaining and frustration, so much commercialization and stress, so much focus on money and things and so little time spent on soaking in the joys and blessing of the season.
But for me… bright colored lights against a night sky are still magical! Decorated trees are beautiful, Christmas cookies are tasty, ringing bells are festive and the Nativity Story is timeless. Even if I can't always handle the Christmas sales and shopping and the hustle and bustle of the season, I can always stop and appreciate what is there and see the mystery and awe of the celebration.
And I see it in the most unusual places; places that you may associate with the "worst" of the Christmas season, places like… Walmart.
I think Walmart probably epitomizes to most of us who are frustrated with the commercialization of Christmas. Walmart is all about money – bottom line; "Christmas is nice and all but how do we get the most money out of this season?" They are a business and they run like one. And, regardless of whether it's Christmas or not, we tend to not like the big-box business that Walmart represents.
But a few years ago, I went to there to buy a few groceries and finish (again) my Christmas shopping. As I walked in, I instantly felt uncomfortable because there were police officers everywhere. I thought maybe the store had been robbed or there was a fugitive on the loose or something equally terrible had happened.
But soon I realized the police officers were there for another reason. A beautiful reason. A Christmas reason.
I watched as families who were hurting financially this Christmas season were assigned a police officer that took them over to the toy section of the store with a calculator and credit card in hand.
I watched an officer get down on his knees beside a little boy who looked scared to ask for anything and say, "How about a bike, buddy? Would you like a bike for Christmas?" and then watched as this little boy's eyes grew wide with astonishment and cried, "Can I really? A new bike for me?" and threw his arms around the officer's neck.
I watched a father quietly tell the officer he was with how grateful he was for this service, how he'd never been out of a job before and he didn't know how he would be able to get even one gift for his kids if it wasn't for them.
I watched a young single mom walk through the infants section filling up on things like clothes, diapers, wipes and blankets for her little one and the young officer with her saying, "Are you sure you don't want to get any toys?" while she quietly shook her head and said, "This is what we really need."
Over and over again, I had to go hide in another aisle and wipe away my tears as I watched children laugh, fathers cry, mothers hug and officers glow.
I could tell you about the other things I saw at Walmart. I saw sales and high prices. I saw carts full of toys and trinkets that would probably break in a week. I saw commercialization and depersonalization of Christmas. I saw all of that too. Because it's all there. All the time.
But that's not what I left the store remembering.
I saw Christmas, the real beautiful Christmas I have loved my whole life. I saw LOVE and my God is is LOVE. And I have the chance to pass on that legacy to my kids.
There will always be reason to find things that are wrong with the season. I'm not going to defend them and say that they are right. But I am going to choose to find the reasons for joy and to teach my children to do the same.
We are going to celebrate together the love the we commemorate at Christmas.

We are going to "ooo" and "ahh" over lights and eat way too many cookies.

We are going to carol to our neighbors and watch Christmas movies.

We are going to sing "Happy Birthday" to Jesus and remember once again that God so loved the world that He sent His only begotten Son.

And we are going to enjoy all the season has to offer because, you know what, it's worth enjoying.
At the end of my kids time in our home, I doubt they remember how commercialized and empty the Christmas season is "out there". I bet they remember how beautiful, love-filled, and Christ-centered Christmas was "in here".
---
For more information about
Check out to ReFocus Ministry or "like" our Facebook page. Join our conversation at theReFocus Family and Intergen Ministry group on Facebook.
About this Blog
Refocus Ministry was started by Christina Embree, wife to Pastor Luke, mom to three wonderful kids, and family minister at Nicholasville UMC. She is passionate about seeing churches partnering with families to encourage faith formation at home and equipping parents to disciple their kids in the faith. Currently studying Family, Youth and Children's Ministry at Wesley Seminary, she also blogs at www.refocusministry.org and is a contributing blogger at D6 Family, Seedbed, and ChildrensMinistryBlog.com