In a discussion I was once involved in regarding the inclusion of children in corporate worship, someone made this statement:
"I think whenever you start including children in worship, you should expect a certain amount of cynicism."
As you can imagine, I didn't agree. In fact, I don't think we should ever expect cynicism in any context when it comes to welcoming people into our worship settings. Expecting the worst often brings about the worst. And I don't want that. And, I believe, neither does the Church.  The church is the body of Christ. His Spirit indwells their midst. My expectation is that the Church will react to and welcome children just as Jesus did, just as He showed us and demonstrated while among us. 
But even Jesus' own disciples didn't "get it" at first. The disciples were the first to turn children away, with seeming good intention, but apparent lack of insight and understanding of Christ's heart.  In the gospel of Mark, we read this account.
One day some parents brought their children to Jesus so he could touch and bless them. But the disciples scolded the parents for bothering him.

When Jesus saw what was happening, he was angry with his disciples. He said to them, "Let the children come to me. Don't stop them! For the Kingdom of God belongs to those who are like these children. I tell you the truth, anyone who doesn't receive the Kingdom of God like a child will never enter it."Then he took the children in his arms and placed his hands on their heads and blessed them. – Mark 10:13-15
So,  how did Jesus handle that moment?  Well, he was angry.
That word "angry" is sometimes translated "indignant" or "very displeased."  It's the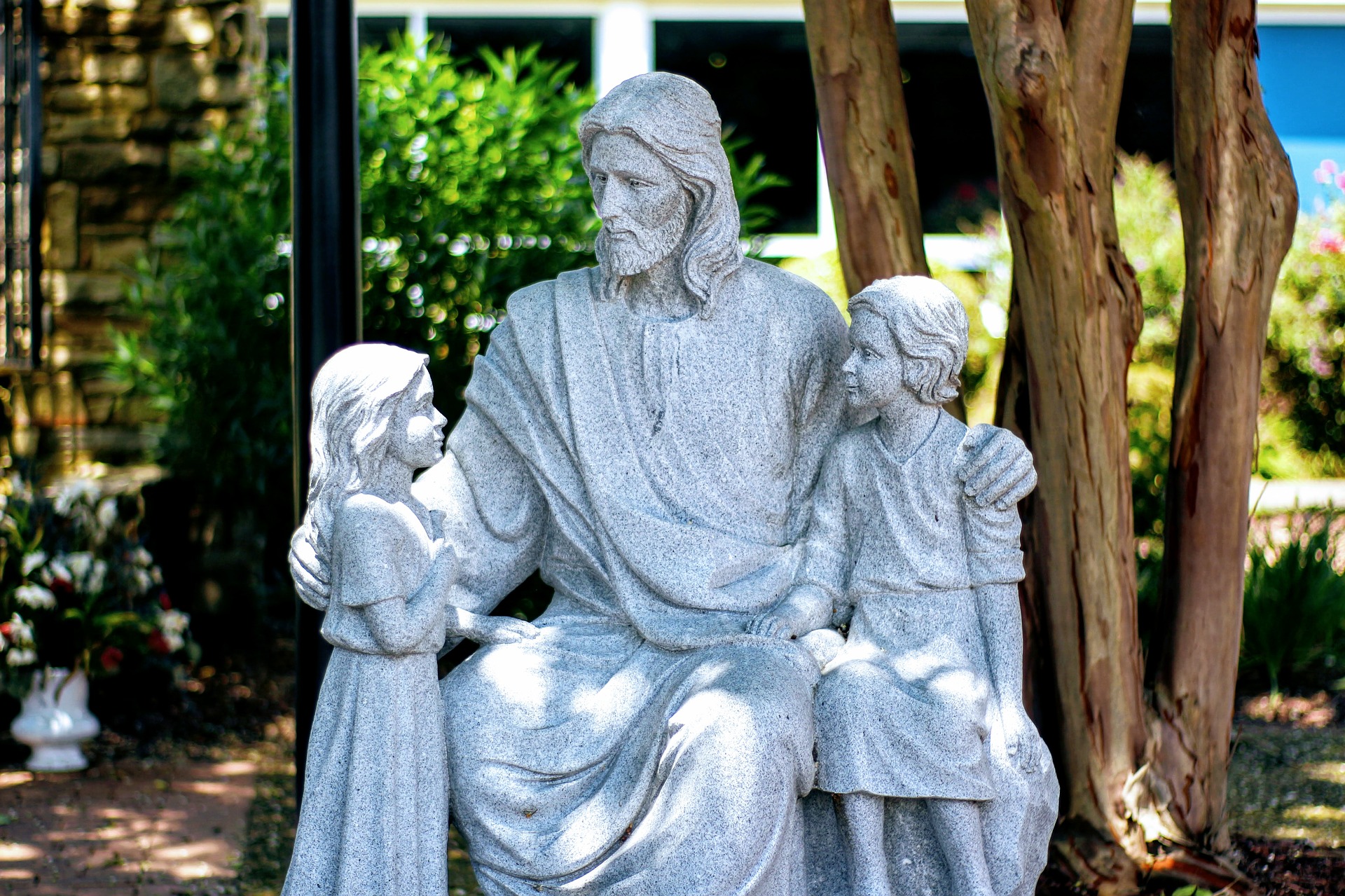 same word used to describe how the Pharisees felt when the children were calling out "Hosanna to the Son of David" during the Triumphal Entry and when Jesus healed someone on the Sabbath. The disciples felt that way when Mary Magdalene anointed Jesus' feet with oil and "wasted" it and when James and John's mom asked if they could sit next to Jesus in heaven. It's overall…not a good feeling. It indicates a general unhappiness with a person or situation.
But then, notice what Jesus does.
He doesn't just get angry. He gets angry but then explains why.
He explains that the Kingdom of God belongs to those who are like children.
He explains that the disciples needed to accept the kingdom like these children if they ever wanted to truly enter in.
Then He showed them what to do. He took the children IN HIS ARMS (oh my, what a beautiful picture) and placed his hand on their heads and blessed them.  In front of the disciples. Demonstrating before their eyes exactly how He wanted them to treat children.
I'm willing to bet that in the future, the disciples  made sure that the children were never turned away. They had seen Jesus and they understood.
I picture in my head a future time where not only was Jesus holding children and blessing them, but the disciples were too. I imagine that in their churches after Jesus had left, children were in their midst, blessing and being blessed. In fact, I can assume that children were there, considering that Paul writes specifically to them in letters that were read aloud to the congregation.
Perhaps, you've experienced something similar.

You've asked your pastor if children can come and worship with the congregation and been turned away.

You've brought your children with you to worship service and been invited to enjoy the remainder of the service in the lobby

You've presented ideas for a Family Worship Service or an intergenerational gathering and been dismissed.

You've shared your heart with parents and ministers about the importance of allowing children to see faith modeled, to participate in liturgy, to be active members of the congregation and have faced… cynicism.

And you may even be angry, indignant, or very displeased.
Please don't stop there.
The children still need you. And the Church still needs you.
Take the children in your arms. Bless them. Every chance you have, demonstrate the heart of welcome and the love of Jesus to them.
Because your actions speak volumes. Your testimony shines brightly. The disciples turned the children away because they didn't understand. They didn't know. But Jesus showed them, just as He has shown us. Let's expect the best just as He did.
I'm not a huge sports fan but I do like this quote by Michael Jordan: "If you accept the expectations of others, especially negative ones, then you never will change the outcome."  Let's not accept that the expectation is cynicism; let's expect to find Jesus. 
---
Wanna read about a "real-life" scenario regarding kids and worship and expectations?  Check out this article: What my Pastor did About the Rowdy Kids at our Church
For more information about
Check out to ReFocus Ministry or "like" our Facebook page. Join our conversation at theReFocus Family and Intergen Ministry group on Facebook. 
About the author
Christina Embree is wife to Pastor Luke, mom to three wonderful kids, and family minister at Nicholasville UMC. She is passionate about seeing churches partnering with families to encourage faith formation at home and equipping parents to disciple their kids in the faith. Currently studying Family, Youth and Children's Ministry at Wesley Seminary, she also blogs at www.refocusministry.org and is a contributing blogger at D6 Family,  Seedbed, and ChildrensMinistryBlog.com.