There is a verse in Psalms that brings me comfort, but probably not for the reasons you think . In Psalm 56:3, the psalmist writes, "When I am afraid, I will trust in you." The part that brings me comfort is the fact that there were times that this person was afraid. Fear is a real thing. Jesus offers us the antidote through His perfect love that casts out all fear, but fear can creep up in our hearts, especially in times where violence surrounds us.
The headlines today (and most days) are big, they are bold, and they are scary.  They often tell a story of a million words, reduced to four or five. They call to our emotions and tells us to read on…but many times we only skim; after all, the headline tells us most of what we need to know.
I don't know if it is because I'm getting older or because my kids are getting older, but I am becoming increasingly more sensitive to these big, bold words around us.
Maybe it's because I spent a lot of time on Twitter the last two weeks watching people attempt to have discussions on amazingly complex topics in 288 words or less.
Maybe it's because I've seen one too many headline that predicts the end of life as we know it from reasons spanning from the environment to the next U.S. president or even more sadly, the headlines that tell us of the increase of violence and loss of life in this world.
Maybe it's because I am weary of the sensationalism and aggrandizement that seem to lace many articles I see posted, each sound byte I hear aired, and each newspaper I pass by.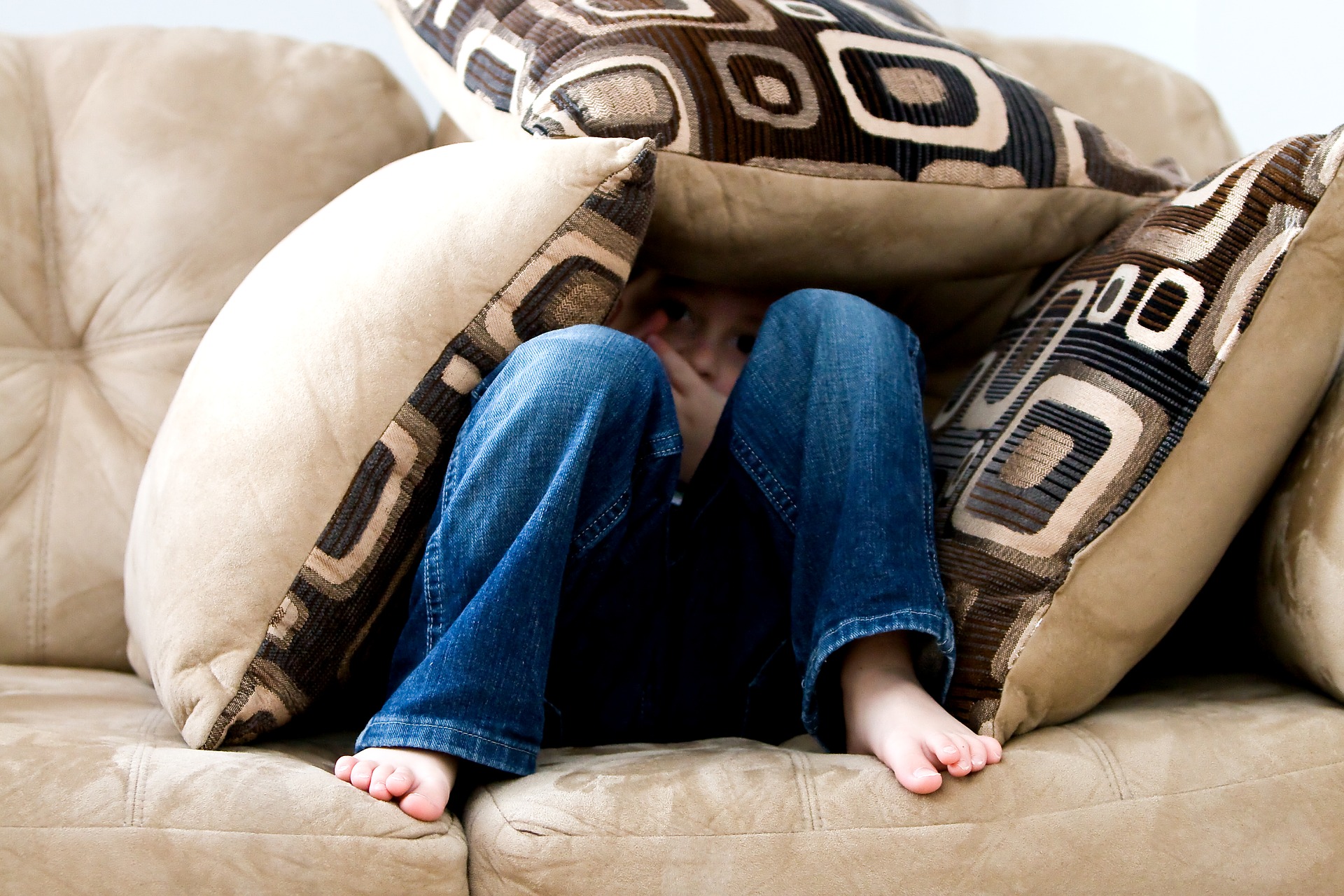 But mostly I think it's because my children have looked at me and with all sincerity and with deep concern said, "Mom, I'm scared."  
Of what, dear child?  Of bugs and bats and creepy crawly things?  Of the sounds you hear in the dark or of having a bad dream?  Of missing the bus or failing a spelling test?
Because these are the things I would expect kids to be afraid of.
"I'm afraid because I heard on the news that…"
I won't fill in the blank. We know what is in the news. We've seen the headlines.
And so have our kids.
Their fear is real.
We can't change the headlines or hide our children from the real world. We can't shield them from every radio broadcast, political conversation, doomsday prediction or end-of-the-world scenario. What I can do, and what I think as parents and ministers and adult Christians who interact with the youngest generations should do, is to give them some frames, some truths, through with they are able to filter whatever they hear and hold onto the hope that is offered to us through Christ and His Word.
God is still God – Acknowledge the world honestly, MAGNIFY the Lord intentionally. Yes, there are bad things that happen in the world. Hiding the truth from your kids will only make them more inquisitive. Talk to them when they ask about things that are scary BUT don't focus on the scary thing; intentionally shift your focus to how GREAT God is!
Seeing (or hearing) Is NOT Believing – Walk by FAITH and not by SIGHT – Kids watch what you model. If we react out of fear, that will be the model that they learn to make decisions from. If we model decision-making from a place of faith and seeking God, that's what they will learn to do as well.
We have a part to play – Be the HANDS and FEET of Christ – We are confronted with the reality of a fallen world on a daily basis. People who are lost, in need, alone. When we become Christ to those people by serving them and sharing hope and life with them, we show our kids that faith conquers fear every time and we model participation on the life of Christ as the way to approach a Christian life.
We have an important role to play here.  Our reactions and consequently, our actions are being watched and recorded. My prayer is that we offer more than trite answers that "Everything will be okay" but real world acknowledgment that life is hard, and sometimes scary, but God is faithful and we can trust Him.
And the best way we can do that is to live that way ourselves; to measure our words and our responses in ways that communicate hope instead of hopelessness, action instead of reaction, grace instead of judgment and careful response instead of emotional outburst. 
Like the Pslamist, let us be able to say to our children and to one another, "When I am afraid, I will trust in You" and show it by our words, our deeds and our love for one another and our world.
---
For more information about
Check out to ReFocus Ministry or "like" our Facebook page. Join our conversation at theReFocus Family and Intergen Ministry group on Facebook.
About this Blog
Refocus Ministry was started by Christina Embree, wife to Pastor Luke, mom to three wonderful kids, and church planter at Plowshares BIC. With years of experience in family ministry and children's ministry, she is passionate about seeing churches partnering with families to encourage faith formation at home and equipping parents to disciple their kids in the faith. She recently graduated with a Masters of Arts in Ministry focusing on Family, Youth and Children's Ministry at Wesley Seminary, she also blogs at www.refocusministry.org and is a contributing blogger at D6 Family, ChurchLeaders.com, and Seedbed
*The advertisements on this page are chosen by WordPress, not by ReFocus Ministry and do not necessarily reflect the opinions and values of the author.