Beauty and the Beast: The Controversy.
As I scroll through social media or engage in conversations with many of my readers, I can't help but title the new movie this way in my head (accompanied by the sound of ominous music). It seems like everywhere I look, I see opinions raging, most expressing disappointment, some reacting with outrage, some with support and many with apathy.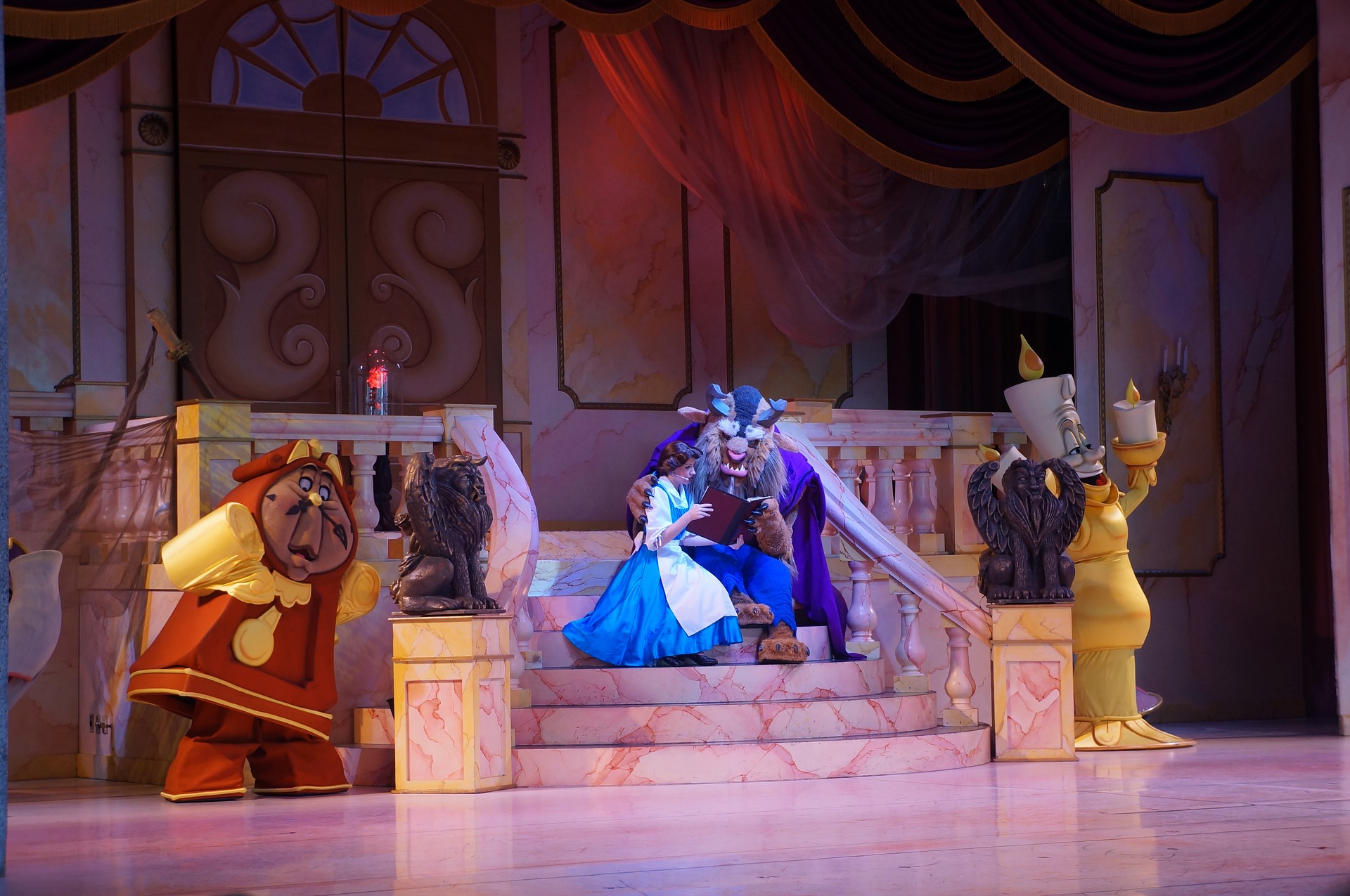 So there it is. The Controversy. In the live action version of Beauty in the Beauty, there is a nod to Same Sex Attraction (SSA). You can go look up the details if you haven't heard about it yet, but if you haven't, I'd be shocked.
I have a few people ask me for my take on this. Specifically, I had someone ask me "Doesn't it just make you so mad?" And, I had to look at them and say, "No, not at all." And here's why:
Disney is not an evangelical Christian company – They never have been. It's not in their DNA. They are a company that has always reflected the culture and the things that are important to the culture.
Disney is not beholden to me for….anything – They have not entered into any kind of arrangement to offer me what I deem family-friendly entertainment or promise me that they will express my values in their movies or television shows.
Disney is not raising my children – I'm doing that. And there have been MANY Disney moments where I've stopped the movie and said, "Hmm, what do you guys think about that? Is that how Christ would have us act or respond? What do you think Jesus would have done in that situation? What about you?"
Disney is pushing an agenda – Of course they are! Everything and everyone is! Friends, we are. Walmart is. Chick-Fil-A is. The trash company is. Everyone is. Part of the beauty of our country is that we can. And part of the beauty of our republic is that our right to do so is protected and our right to not engage with something is also protected.
Disney is primarily a business – They want to make money. Lots of money. And as we know, any publicity is good publicity. Those who have hit the airwaves and social media calling for a boycott and spreading inflammatory articles and blog posts have helped create a storm of publicity for them that will help them meet their ultimate goal. To make more money.
I can't be mad at Disney for doing what Disney does any more than I can be mad at any other company for doing what that company does.
Friends, we are called to be "alien and strangers" in this world (I Pet. 2:11). We are supposed to be the odd ones out. We are supposed to be different. It's not the world's job to conform to us. It's our job not to conform to it (Rom. 12:2). Expressing outrage over the world being the world is like expressing outrage that a bird flies.
If outrage is to be expressed, let it be for things that truly break God's heart.
He LOVES the world, so much that He sent his only Son to say it in the loudest way possible. Look at how Jesus approached life.
He didn't say, "Boycott the world!" He said, "Love your neighbor, do good to those who come against you." (Mt. 5:44)
He didn't act in ways that said, "Withdraw from society" but rather he ate dinner with outcasts, with "sinners", with the ones no "righteous" person would associate with (Mark 2:13-17).
He did not expect the world to be like Him. Instead, He went to them wherever they were and stayed who He was without shaming them (Luke 7:36-50).
There are things that do break God's heart.   Jesus wept over Jerusalem because the very people He came to love, didn't see Him, didn't know who He was (Luke 19:41-44). He wept in the garden because the cup He had to bear was so difficult but His overwhelming love for the world was stronger (Luke 22:44). He wept when a friend lost his life, even though He knew that life would be returned to him (John 11:35).
Jesus' heart breaks for people.
His outrage was expressed only against those who claimed to love him and acted in ways unlike Him (Mt. 21:12-13, Mt. 23). Whether we choose to watch the movie or not, let's be sure that our actions, our words, reflect Him and His love for the whole world and all the people in it.
Because that is our agenda – that is what we are called to do (Mt. 22-36-40).
---
Want ideas on how to turn any Family Movie Night (Disney or otherwise) into an intentional discipleship moment at home?  Click here!!
For more information about
Check out to ReFocus Ministry or "like" our Facebook page. Join our conversation at theReFocus Family and Intergen Ministry group on Facebook.
About this Blog
Refocus Ministry was started by Christina Embree, wife to Pastor Luke, mom to three wonderful kids, and family minister at Nicholasville UMC. She is passionate about seeing churches partnering with families to encourage faith formation at home and equipping parents to disciple their kids in the faith. She recently graduated with a Masters of Arts in Ministry focusing on Family, Youth and Children's Ministry at Wesley Seminary, she also blogs at www.refocusministry.org and is a contributing blogger at D6 Family and  Seedbed