"Whose side are you on?"
This seems to be the question of the hour.  Whether we are talking about politics or sports, social movements or educational standards, white or wheat…it seems like everywhere I go, I'm being asked to take a side. If I choose not to, for whatever reason, I get told by some that I am wishy-washy and lukewarm and by others that I'm uninformed or uneducated on the topic.
The problem is that I find I am far more of a "Both/And" kind of a person than I am an "Either/Or" kind.  Especially when it comes to ministering to kids in the church. Yes, there are sides to be taken there too.
Should the kids be included in the corporate worship service or should they be in their own separate place?
Should the curriculum focus on the stories of the Bible or the overall concepts of God and biblical living?
Should discipleship happen primarily in the home or should Sunday School be the "best hour" of the week?
And there are a myriad of other "sides" that could be thrown in here.
The longer I serve in children's and family ministry, the more distinct these lines seem to become and, from my perspective, these "sides" seem to stem from two basic approaches when ministering to children.
The first approach is primarily developmental it its focus.
It tends to argue that in order for children to be appropriately taught and engaged with church and faith, it is most important to ensure that age-appropriate and developmentally-appropriate space, materials, and teaching are used in ministering to the kids.
This approach tends to champion things like Kids Church during the adults "big church" time, making Sunday School the highlight of the week, having separate space for different age groups to worship, learn and grow, and curriculum that is focused on developmental markers.
The second approach tends to focus more the concepts of spiritual formation and discipleship.
It claims that faith formation of children transcends the natural developmental processes of growth because it is spiritual in nature and therefore is transforming the heart and soul even if cognitively a child is unable to comprehend every aspect of the teaching.
This approach tends to encourage children remain a part of the larger worship service and emphasizes ministries that connect the generations in meaningful relationships, a focus on the home and the equipping of parents/caregivers as the primary place of faith formation, and the spiritual formation of the child through the passing on of the faith from one generation to another.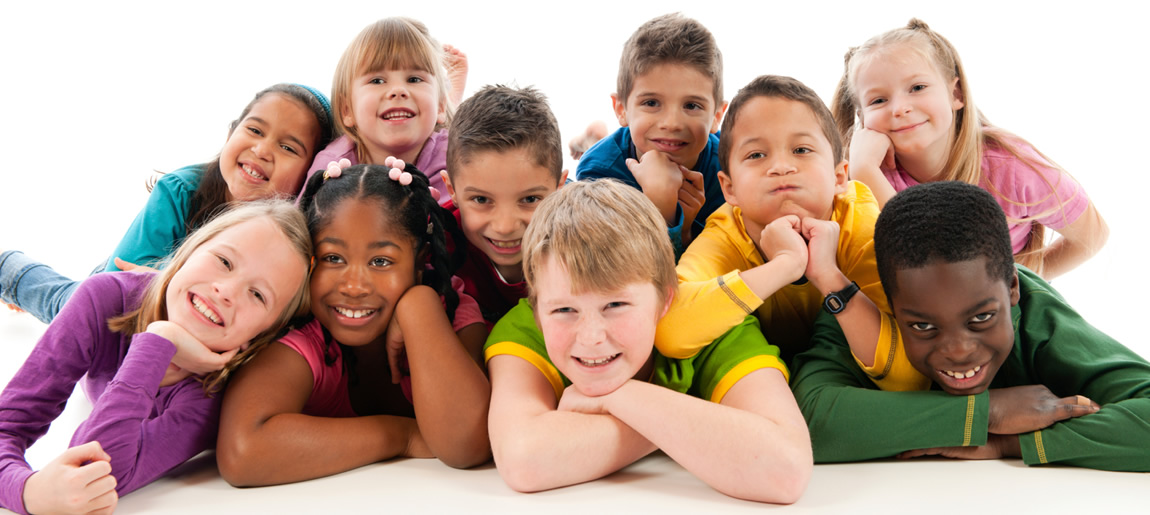 Before we get all up in arms and start picking sides or saying that one side or another has been misrepresented, please hear this:  I'm not saying that these are definitive or even precisely accurate. I'm only saying that in my experience, it seems to me that when I listen to people share their thoughts on ministry to children in the church, they tend to lean one way or another as described above.
As an educator, I can most definitely see the merit of the first approach. The social sciences have shown us that children do learn differently based on their age, their needs, and their development.
As a minister, I can most definitely see the merit of the second approach. I can't tell you the number of times I've been amazed to see a child speak or act in a way that seems to be far beyond their developmental stage and absolutely light years beyond some adults in spiritual maturity.
So, I cannot pick a side. And, in my opinion, neither should any of us.
Both of these approaches are "right". Both of them have correctly assessed the needs of children within the church. Both of them have at their heart a desire to see children grow in the faith. Yes, it is true I lean towards one approach (and if you've read this blog for any length of time, you know which one) but I cannot pick one side and say, "This is it."
It is in the "picking of sides" that we can run into problems.
When we become so focused on the approach we think is right, we can tend to push that way as THE way, and the only way, to do kid's ministry "right."

And that is wrong.
The Either/Or approach limits the work that God can do in our lives as well as the lives of the kids and families we serve. It does a disservice to the whole congregation and it creates a box into which we neatly pack our preferred way of doing things.
A Both/And approach is messy. It's not neat and tidy. It requires creativity and it requires work. It means we have to seek ways of ministering not only at developmentally-appropriate levels but also at generational discipleship levels.
It could mean noisy services where children are a part of the corporate worship AND small groups where kids meet with others their age.
It could mean family worship events AND Sunday School classes broken down by age and developmental levels.
It might mean intergenerational Bible study groups AND a Kids Church hour where children hear the Bible at their level.
My challenge, to myself and to others who are being asked to "pick a side", is to take a serious look at our ministry to kids and see if we've adopted an either/or point of view. Have we excluded the good offered by one approach simply because we are defending the good of the other approach? Is there room for both?  If we look at the full spectrum of ministry within our church, is there space for both approaches to be realized and embraced?  If so, that's great! If not, could there be?
Both/And may appear to some to be wishy-washy or compromising, but in this case, I truly believe it is wisdom. I'd love to hear how your church is finding ways to incorporate both approaches in its ministry to children and families. It might be messy, but sometimes, the best ministry is just that.
---
For more information about
Check out to ReFocus Ministry or "like" our Facebook page. Join our conversation at theReFocus Family and Intergen Ministry group on Facebook.
About the author
Christina Embree is wife to Pastor Luke, mom to three wonderful kids, and family minister at Nicholasville UMC. She is passionate about seeing churches partnering with families to encourage faith formation at home and equipping parents to disciple their kids in the faith. Currently studying Family, Youth and Children's Ministry at Wesley Seminary, she also blogs at www.refocusministry.org and is a contributing blogger at D6 Family,  Seedbed, and ChildrensMinistryBlog.com