As churches begin to focus more and more on ways they can bring the family together, Vacation Bible School has increasingly been viewed a place where that can happen. The number of churches offering Family VBS where the family attends, learns, and plays together is on the rise. At ReFocus, we field a number of inquiries about Family VBS every year and this year, several churches have told us they are using our Family Faith Formation curriculum to structure their VBS experience.
Planning a Family Vacation Bible School (VBS) requires careful consideration and intentional decision-making. Hopefully, the information here will offer a helpful guide in the process of designing a Family VBS that aligns with a church's mission and engages families in a meaningful way. We explore key elements such as defining your "Why," refining your "What," designing your "How," and aligning your "Who" to ensure a successful Family VBS experience.
Define Your Why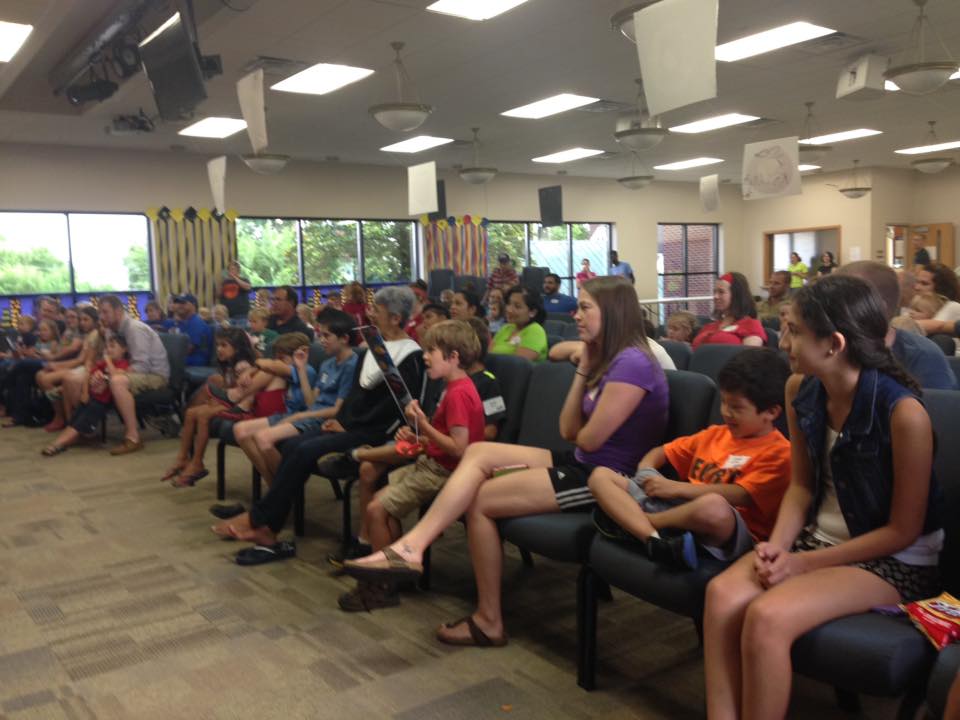 The first step in planning a Family VBS is to clearly define your purpose or "Why." This will serve as the foundation for your entire event. What are the reasons you feel that hosting VBS for the whole family is the right call for your church, your community, or your mission? If you don't have a compelling reason to embark on a new venture, it can be hard to muster up buy-in from your community and have the stamina needed to create something new.
Some examples of "Whys" include:
To provide a distraction-free environment for families to interact and grow in their faith together.
To create a space where families can deepen their faith and foster community.
To offer free, enjoyable activities that bring families from the church and community together.
Refine Your What
Once you have established your "Why," it's time to evaluate how the traditional VBS format aligns with your purpose. A traditional VBS typically involves week-long sessions, a few hours each day, where children are dropped off. Volunteers play a crucial role, snacks are provided, media and music are incorporated, and crafts and teaching are central to the programming.
Using your "Why" as a filter, consider how this traditional format can be adapted to fulfill your purpose. What specific elements would your Family VBS need?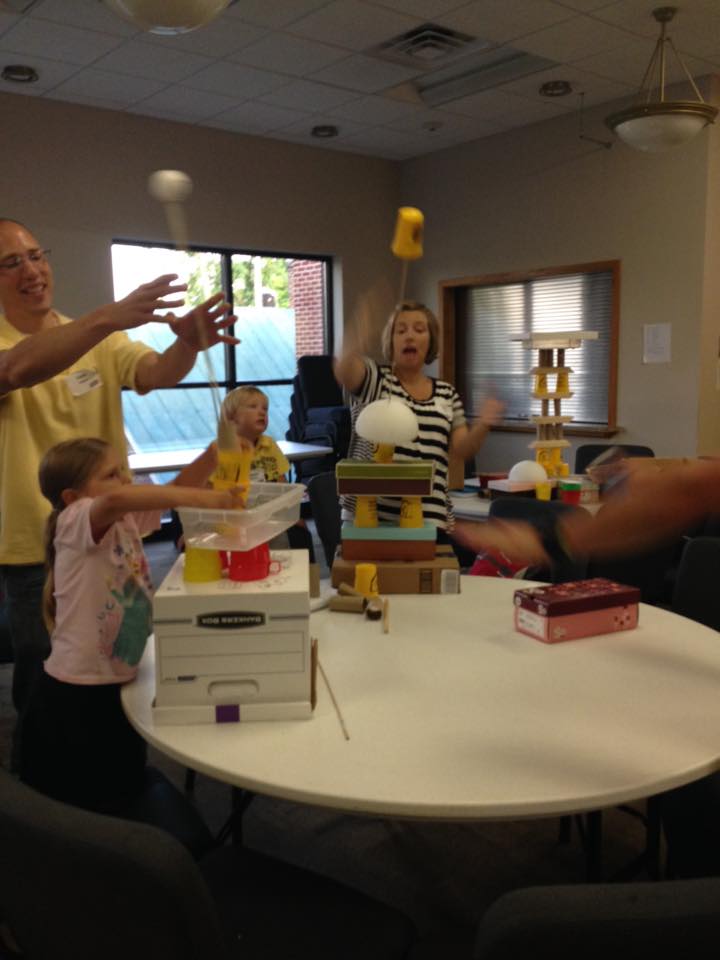 Here are three examples:
Introduce intentional family activities that encourage interaction and faith formation like games and crafts that the whole family can do together.
Incorporate opportunities for families to grow deeper in their faith both individually and in community. For instance, have follow-up handouts for deeper discussions at home or follow-up activities like service projects and community experience that help the family put what they've learned into action. During VBS, have times where the family practices faith talks together.
Offer a range of free and fun activities that engage families from the church and the local community. This could be a meal or an event like a Trikes-and-Treats bike ride or a group hike. It doesn't have to be big or costly; it should just be something that accentuates your "Why" and keeps momentum.
As mentioned previously, some churches are using the ReFocus Family Faith Formation curriculum to help with their "What."  You can learn more about this here or email christina@refocusministry.org for a free preview sample to see if it is right for you.
Design Your How
With your "Why" and "What" in mind, it's time to start designing the flow of your Family VBS. Brainstorm ideas and create a program that aligns with your "Why." Consider activities that foster meaningful interactions, faith discussions, and spiritual growth for families.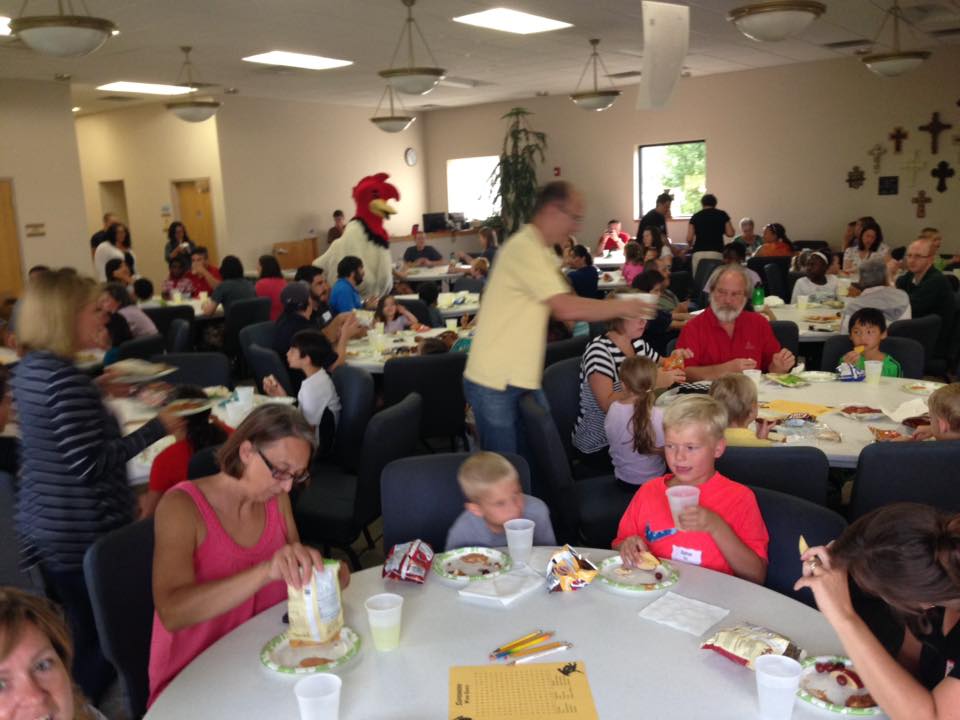 Here are a few ideas to get you started:
Interactive games and challenges that encourage collaboration among family members.
Small group sessions for parents and children to explore faith-related topics together.
Engaging worship experiences that incorporate music and multimedia.
Interested in seeing an example of a daily schedule for a Family VBS? Email christina@refocusministry.org and simply ask for "Family VBS Daily Schedule" and we will get one to you.
Align Your Who
To ensure the success of your Family VBS, it is essential to identify and involve the right people. Your "Why," "What," and "How" must align with the individuals who will participate. Consider the following: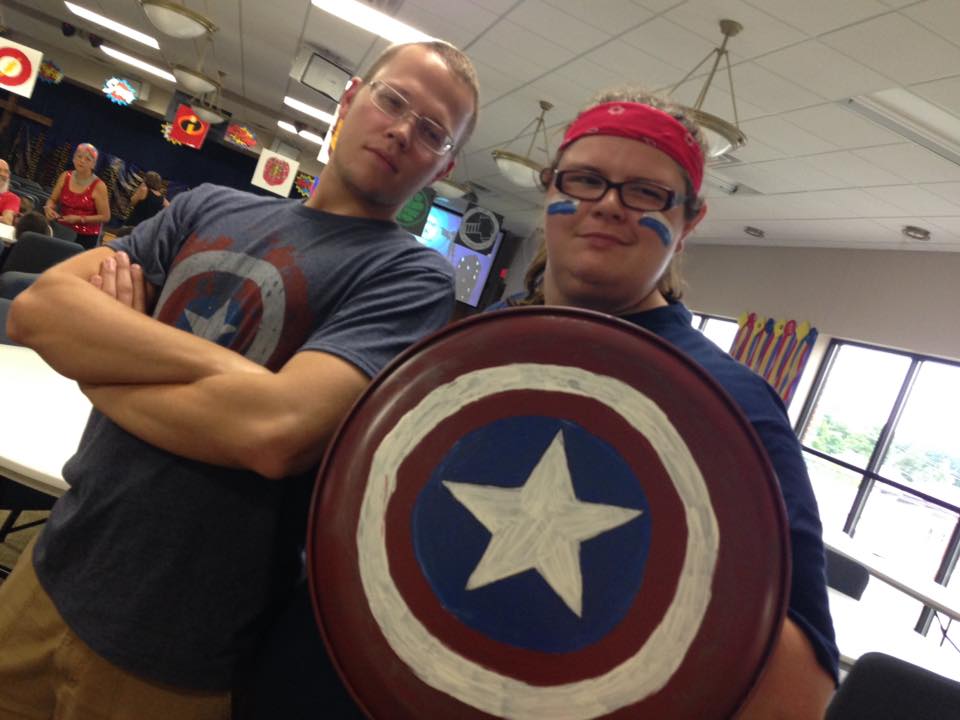 Your Lead Team: Assemble a group of dedicated individuals who will spearhead the planning and execution of the Family VBS.
Families That Will Be Attending: Reach out to families within your church and community who would benefit from and contribute to the Family VBS experience.
Remaining Available Volunteers: Identify and recruit volunteers who can assist with various aspects of the event, such as logistics, activities, and hospitality.
Interested in seeing a description of a Lead Team's responsibilities for a Family VBS? Email christina@refocusministry.org and simply ask for "Family VBS Lead Team" and we will get one to you.
Some Helpful Hints as you are putting this all together!
Utilize Your Community: Involve youth, college students, local businesses, and organizations to contribute to the success of your Family VBS. They can provide support through donations, volunteer assistance, or partnerships.
Consider Your Size: Depending on the size of your congregation or community, adjust the scale of your event accordingly. A smaller production may require fewer volunteers and resources.
Know Your Families:  Who are the families in your church and community? Use intentional language to invite extended family members like grandparents and aunts and uncles to attend. Consider using the term Parents/Caregivers so that foster parents and other parental figures will know they are invited and welcomed.
Recognize Your Limitations: Understand that your Family VBS may not reach everyone and that's okay. Keep your "Why" in mind – that's who you are reaching! Consider collaborating with another church hosting a traditional VBS to share resources and expand your impact.
Planning a Family VBS is an exciting opportunity to create a distraction-free environment for families to connect, grow in faith, and build community. In a world that is constantly pulling us apart, this is one way we can create a space that brings us together
---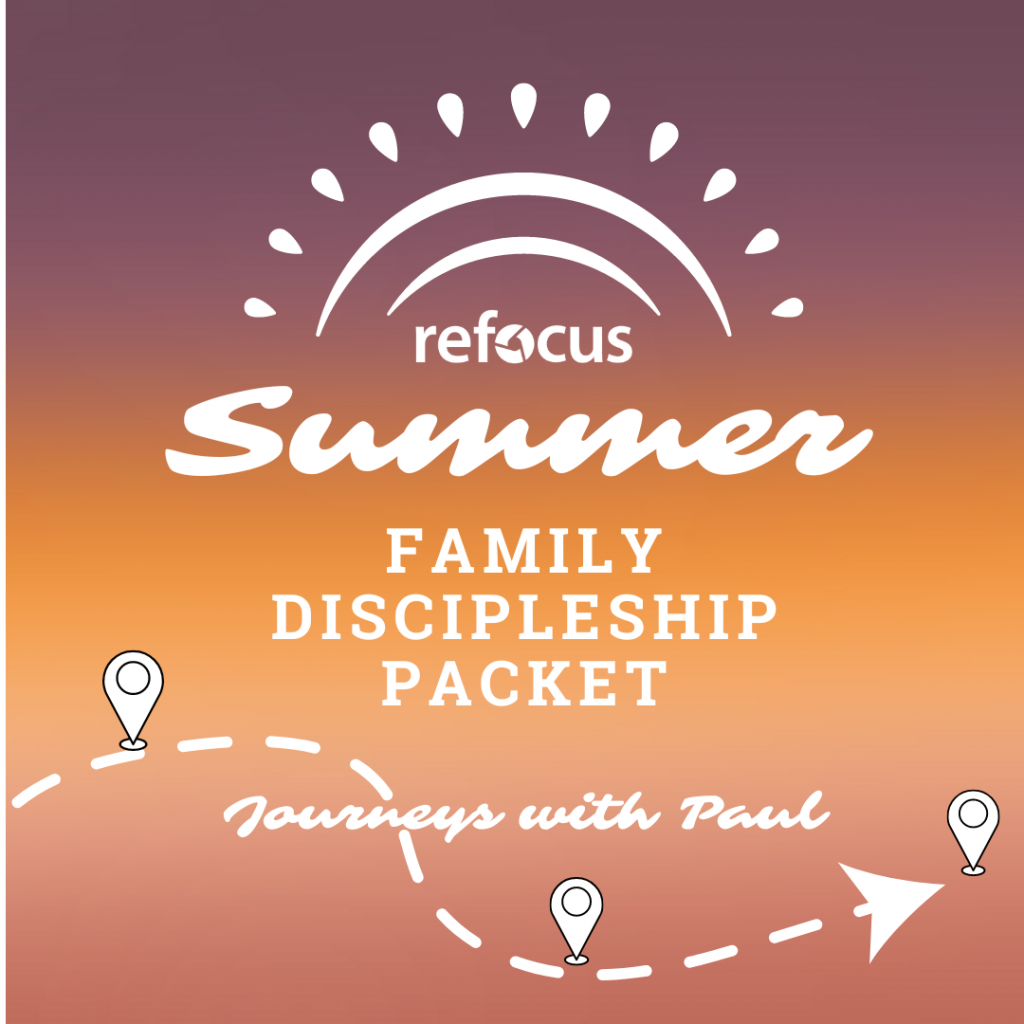 FREE SUMMER RESOURCE FROM REFOCUS
If you are looking for a way to help families connect with one another and with God, we'd like to offer our Journey with Paul Family Activity Packet for free this summer.
As the family explores the journeys of Paul, they will learn about the gospel in a new and different way. Rather than simply re-telling many of the same stories that many Sunday School and church curriculums focus on, the activities in the packet will invite the family to engage with the people, places and teachings of Paul.
You can get your free PDF download at the link below.
It's TIME to Connect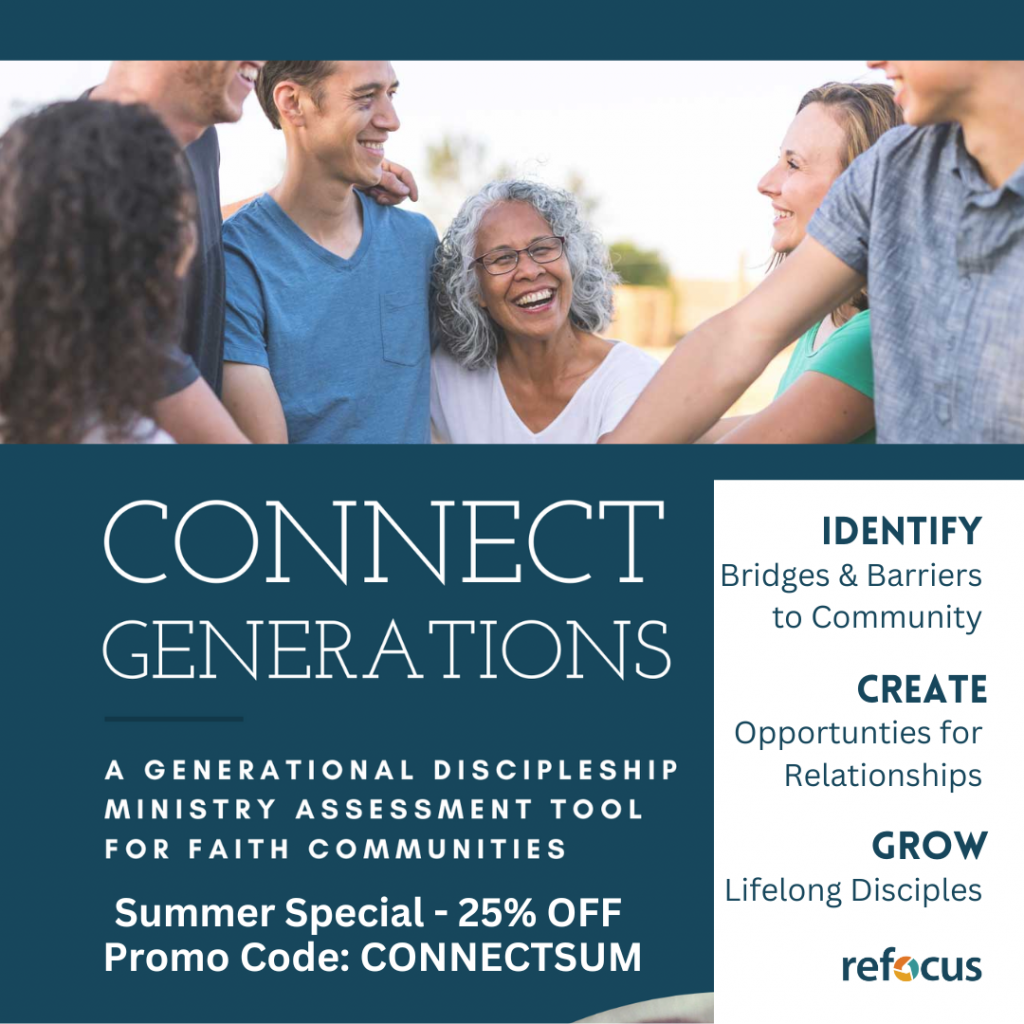 Summer is the perfect time for churches to assess their current ministry offerings and identify the best way to bring the community together when regular programming re-starts in the fall!
ReFocus is offering 25% off our Connect Generations Ministry Assessment Tool for all churches with the goal of connecting generations within the faith community in relationships that lead to discipleship and mentorship this summer.
Connect Generations is a self-assessment that can be done by a church in less than a week that offers specific insight into the barriers and bridges to connect generations and bring the church community together.
In addition to the self-assessment, the Connect Generations package includes a personalized report that highlights each church's results and pinpoints barriers and bridges to discipleship and a FREE 30-minute coaching session with a ReFocus Ministry coach to walk through the results and give practical next steps for connecting generations for the future.
Use promo code CONNECTSUM for your 25% discount!
---
About the Author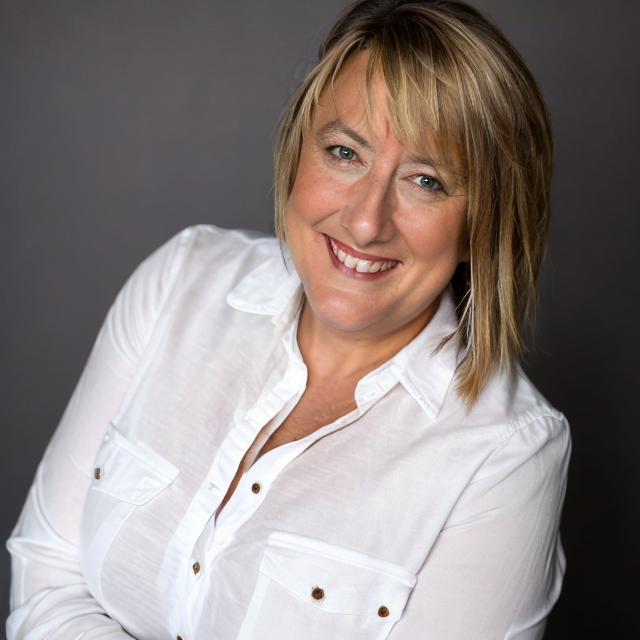 Christina Embree is the founder and director of ReFocus Ministry. She holds a masters in ministry focused on Children, Youth, and Family Ministry and a doctorate in spiritual formation with a focus on age segregation and intergenerational ministry. In addition to coaching churches of multiple denominations and traditions all around the globe, Christina serves as the Minister of Generational Discipleship for the Great Lakes Conference of the Brethren in Christ and as a pastor at Plowshares Brethren in Christ in Lexington, Kentucky. She is widely recognized as a speaker and author in the areas of generational discipleship, intergenerational ministry, and family ministry. As the mother of three children, she is familiar with the challenges of faith at home and pastoral ministry. She along with her husband Luke share a love for the church, their community, and the global work of peace and restoration through Jesus.