The definition of the word "overwhelm" is to "give too much of a thing to (someone); to inundate."
Friends, parents in America are overwhelmed.
In a few short days, they have been handed the responsibility of teaching their children at home while continuing to work their job (from home or in person) all while being thrown copious amounts of information about COVID-19 from every possible direction… and then there is us.
With the best of intentions, we have joined the cacophony of voices that are offering advice, resources, videos, experiences, links, songs, lessons, books, devotionals, etc.  And that is not a bad thing; in fact, the majority of responses I've seen posted publicly are those of gratitude and thankfulness.
But… my guess is only a very small fraction of those resources will actually be accessed.
And we need to be okay with that.
We need to refrain from thinking things like, "Well, I guess we'll see if parents really can disciple their kids at home" (actual comment I've seen repeated in one format or another over the past week). We need to be careful about not offering so much "stuff" that parents can't figure out what they could or should do as they juggle schooling, cooking, working, cleaning, entertaining, comforting and the like.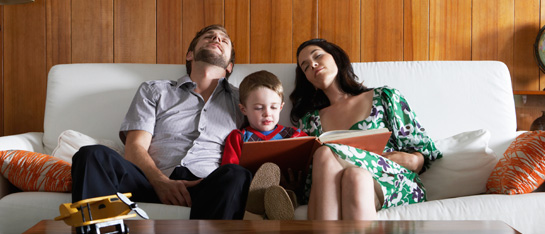 As a parent, I can almost promise that what most parents are feeling right now is a sense of concern that they are not doing enough, exhaustion as they are trying to figure out what is best, fear that they are not going to be able to hold themselves and their home together, and frustration that they've lost every sense of normalcy and routine.
And while they are likely grateful for resourcing and support, what they might need most of all is a high five, a virtual pat-on-the-back, and a serious vote of confidence in them. 
Consider, instead of offering another resource, sending a personal text to say, "I believe in you and I am praying for you. You are going to be an amazing parent during this time and I am excited for your kids getting to spend this time time with you."
Or, drop a note in the mail for the kids that praises their caregivers.
Or just let them know that while the resources are available, if they can't or don't use them, that's okay. Just being present with their children is the work of discipleship. If all they do is hug them, feed them, love them, and keep them healthy through this time, they have done an amazing thing.
Help them redefine discipleship. A disciple is someone who follows Jesus. Discipleship is anything that we do that helps someone to follow Jesus.
For many parents, that's gonna be a bedtime story, a math problem solved, a meal around the table, and a hug when someone is scared.
Parents are the greatest influence on their kids, now or any time. Let's bolster their confidence and help them do the work of discipleship that they are already doing.
So, let's offer the resources but without any strings, without any expectation, but just as a simple gift. And let's jump to our feet and praise our parents for handling this unexpected major life change like the champions they are.
Oh…. and wash our hands.
---
For more information about
Check out to ReFocus Ministry or "like" our Facebook page. Join our conversation at theReFocus Family and Intergen Ministry group on Facebook.
About this Blog
Refocus Ministry was started by Christina Embree, wife to Pastor Luke, mom to three wonderful kids, and church planter at Plowshares BIC. With years of experience in family ministry and children's ministry, she is passionate about seeing churches partnering with families to encourage faith formation at home and equipping parents to disciple their kids in the faith. She recently graduated with a Masters of Arts in Ministry focusing on Family, Youth and Children's Ministry at Wesley Seminary, she also blogs at www.refocusministry.org and is a contributing blogger at D6 Family, ChurchLeaders.com, and Seedbed
*The advertisements at the bottom of this page are chosen by WordPress, not by ReFocus Ministry, and do not necessarily reflect the opinions and values of the author.