In Kentucky, we are 2.5 weeks into a "Healthy at Home" response to the current COVID-19 pandemic that has impacted the entire globe. In the days and weeks leading up to these stronger restrictions, I began to read social media posts from my fellow Christians calling for the media to stop "fear mongering" or using fear tactics to hype the virus and, in their estimation, cause panic.
But lately a surprising and frankly discouraging trend seems to have replaced this call for the media to stop using fear as a motivator. Over the past two weeks I have seen posts that say things like this: "You know what's even scarier than coronavirus? Depart from me, I never knew you – Jesus" or "Corona virus is God's way of calling America to repentance"
Friends, that is fear-mongering.
Using the abundant LOVE God showed us through His Son in order to bring us eternal life as a tool of fear to scare people into repentance? That is not right. It is God's kindness that leads us to repentance (Romans 2:4) not his wrath.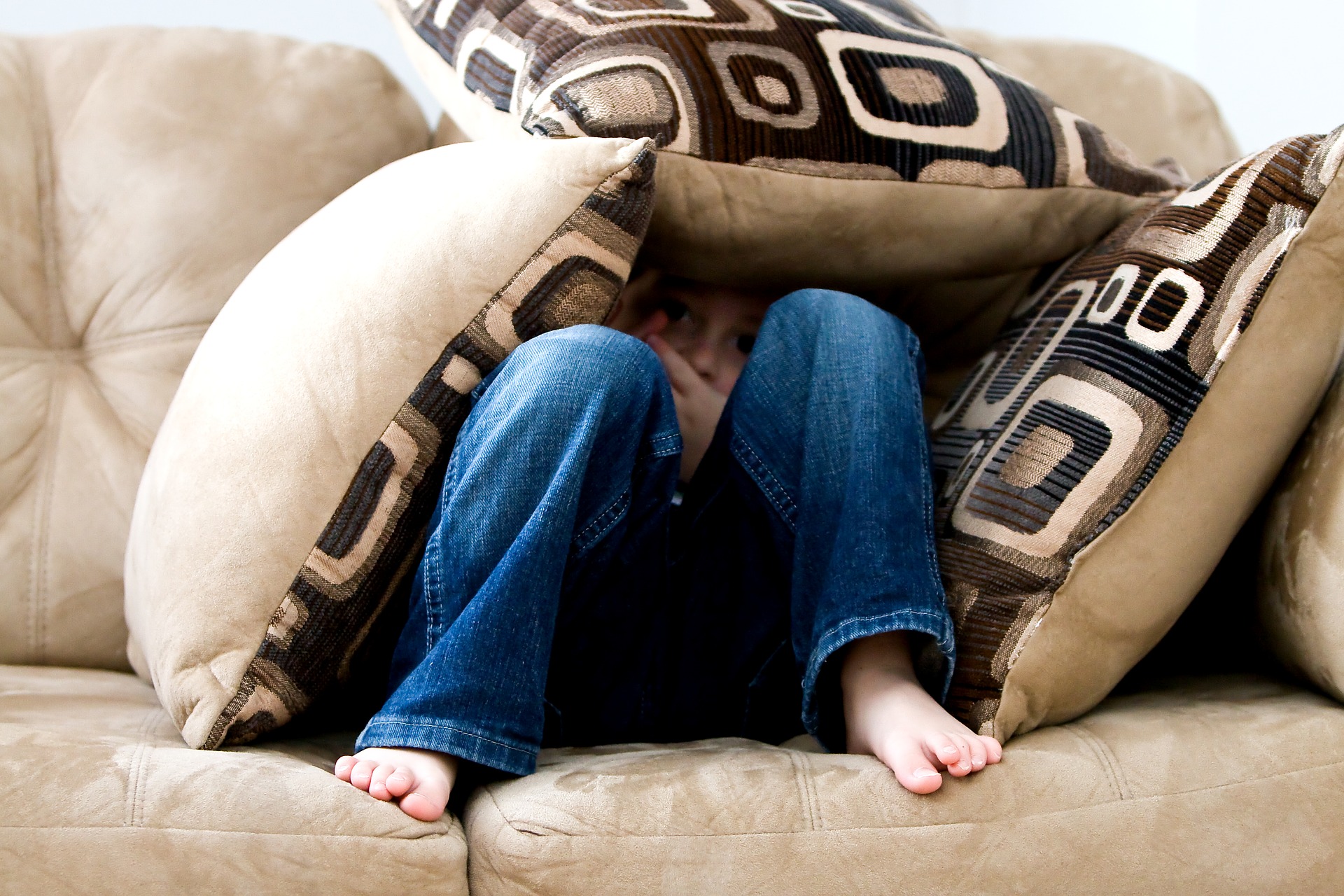 And while it is true that our kids are not likely reading these posts, we have to be careful in how we approach children at this time. They are already scared. Things don't make sense. I am going to make the broad assumption that people aren't saying these things to children but it concerns me that they are getting said at all.
Is there another way?
Absolutely there is. We serve a God who is Love incarnate. We have the opportunity to life up life and hope and peace because we serve the God of life, hope and peace. Believe it or not, that can be done without using fear to motivate people. The salvation offered to us by Jesus Christ doesn't need the threat of eternal damnation behind it to be effective.
Here are some ways we can lead from FAITH and not FEAR:
Acknowledge the world honestly, MAGNIFY the Lord intentionally – Yes, there are bad things that happen in the world. Hiding the truth from people, especially kids, will only make them more inquisitive. Talk to them when they ask about things that are scary BUT don't focus on the scary thing; intentionally shift your focus to how GREAT God is
This virus is scary. My kids and my friends' kids are asking questions every day so I assume most kids are. And we can answer them honestly without magnifying fear. What we can do is reassure them that we are with them, God is always with them, and that they are not alone.
Walk by FAITH and not by SIGHT – Kids watch what we model. If we make decisions or post memes out of fear, that will be the model that they learn from. If we model decision-making and social media sharing from a place of faith and seeking God, that's what they will learn to do as well.
Be the HANDS and FEET of Christ – We are confronted with the reality of a fallen world on a daily basis. People who are lost, in need, alone. When we become Christ to those people by serving them and sharing hope and life with them, we show our kids that faith conquers fear every time and we model participation on the life of Christ as the way to approach a Christian life.
One our our church members recently started a Zoom Call called "Fort Fellowship" where she gathers kids and families together in a blanket fort they've built and share a short Bible Study. Each time we gather, she issues a challenge for us to bless others even while we are apart. To write a letter, call someone who is alone, make a card, share a video, and in that way be the hands and feet of Christ even as we are physically separate.
PRAY without ceasing – The reality is we cannot protect our kids forever from the results of living in a broken world. We can minister and parent from faith, we can give them tools for the task, and we can hold their hand for a while, but eventually we have to let go. But, we never have to stop praying, in the morning, at lunch, before bed, while we walk along the road, while we sit in our house. We can always, always pray. Pray together, pray apart, and pray often.
One day, this crazy season of life will be over (and there will be a new one with new challenges and opportunities). Let's give our kids and families the best possible foundation on which to move forward.
"Now these three remain, faith, hope and love but the greatest of these is love." I Corinthians 13:13
---
For more information about
Check out to ReFocus Ministry or "like" our Facebook page. Join our conversation at theReFocus Family and Intergen Ministry group on Facebook.
About this Blog
Refocus Ministry was started by Christina Embree, wife to Pastor Luke, mom to three wonderful kids, and church planter at Plowshares BIC. With years of experience in family ministry and children's ministry, she is passionate about seeing churches partnering with families to encourage faith formation at home and equipping parents to disciple their kids in the faith. She recently graduated with a Masters of Arts in Ministry focusing on Family, Youth and Children's Ministry at Wesley Seminary, she also blogs at www.refocusministry.org and is a contributing blogger at D6 Family, ChurchLeaders.com, and Seedbed
*The advertisements at the bottom of this page are chosen by WordPress, not by ReFocus Ministry, and do not necessarily reflect the opinions and values of the author.