My friend, fellow minister and fellow mom, Judy Chatterton, recently posted on Facebook some of the gifts she is getting for her kids this year. I asked her if I could share her thoughts and recommendations here so that we can pass them on to parents/caregivers who may ask for ideas or so we can consider them for our own children.
Judy has three children of varying ages, so the books are spaced out accordingly. Here's what she had to say!
---
I'm Christmas shopping for my kids. Want to see what they're getting???? I always get them one gift that helps them grow spiritually, after all isn't that the whole point of Christmas!! Read the caption with each picture for a description.
Kindergarten-3rd grade
I Am: 40 Reasons to Trust God by Diane Stortz
This is what our youngest son is getting. That little guy hasn't learned yet that God has different names…he's our provider, protector, The Great I AM. Awesome illustrations without too many words on a page. This is probably a third grade reading level so he couldn't read it himself but it will be good for bedtime.
3rd – 5th grade
A Thankful Heart is a Happy Heart: Gratitude Journal for Kids by Crystal Paine
I love, love, love the idea of a gratitude journal.
❤️ I was thinking about making one for my daughter (and you could do that) but then I found this one that was created by one of my favorite bloggers!!
Preteen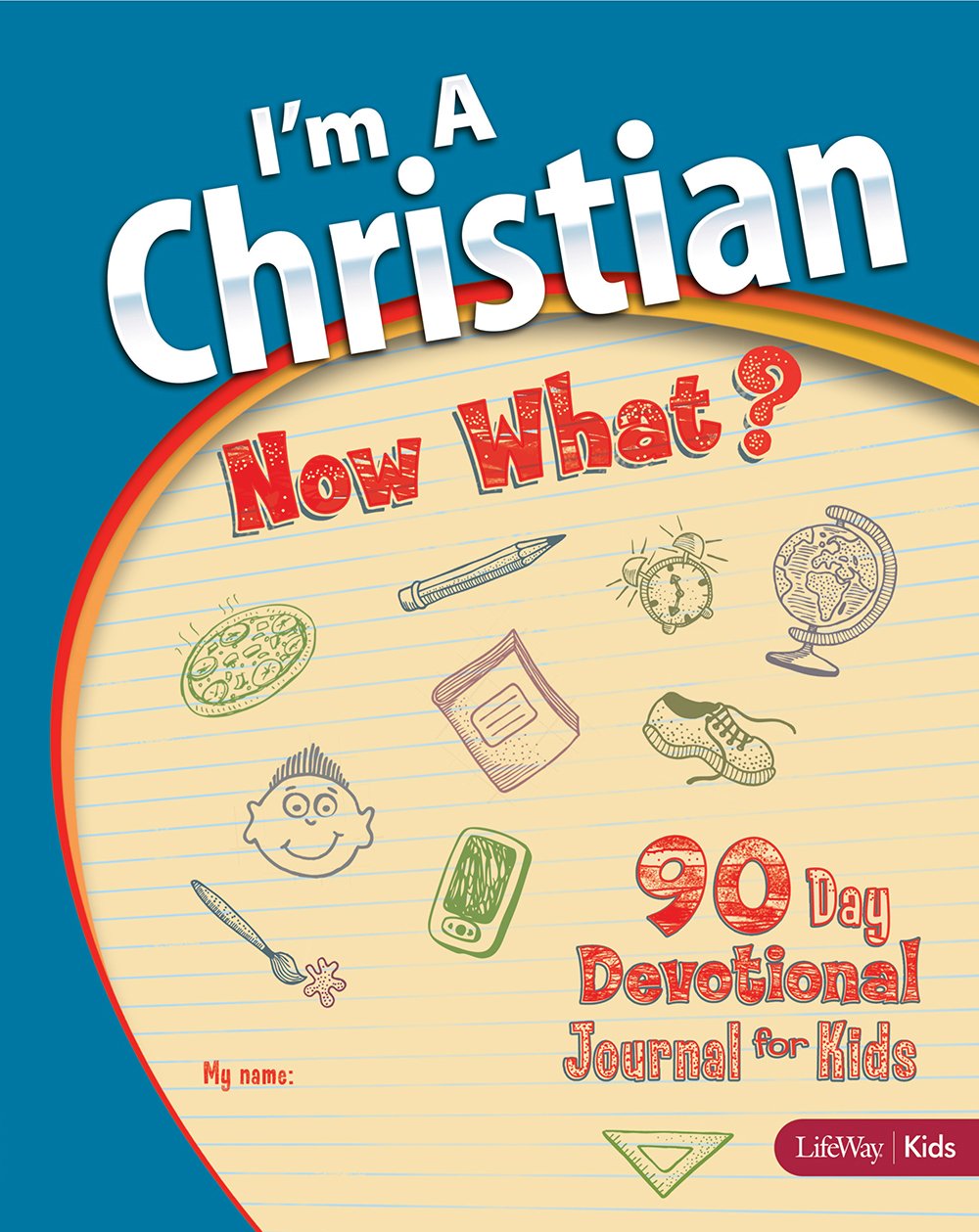 I'm a Christian, Now What by Lifeway Kids
Okay….. let's talk about devotions. Most devotions are boring and kids really have no idea how to take a scripture verse and apply it to their lives. I really think that devotions that are solely reading are probably more appropriate for middle school and up. That's just my two cents! I like this devotional because it's actually a journal. It has activities that you do to help you remember a scripture or apply that scripture to your life. It has games and puzzles and is colorful.
Bonus: For Young Kids
The Bible App for Kids Storybook Bible

We've had this Bible for a year now. If you have young kids in your house you NEED this Bible!! The illustrations are adorable. It's colorful. It's an easy read aloud because there aren't a lot of words on each page. I think this should be every child's first Bible!!! For goodness sake's, you want a child's first impression of God's word to be a positive one and this storybook accomplishes that.
*Personal Note from Christina – My five-year-old son loves the Bible App for Kids. When he asks to play on my phone, it's usually so he can get to this app. It's fun, interactive, and he loves to tell me the stories he's "read" when he's done. Oh, and did I mention, it's free? Check it out in the App Store.
Thanks Judy, for sharing with us what your kids are getting this year!  
Friends, do you have a favorite you'd like to share?  Please mention it in the comments below with a link for where we can purchase it.
Happy Christmas shopping!
---
For more information about
Check out to ReFocus Ministry or "like" our Facebook page. Join our conversation at theReFocus Family and Intergen Ministry group on Facebook.
About the author 
Refocus Ministry was started by Christina Embree, wife to Pastor Luke, mom to three wonderful kids, and family minister at Nicholasville UMC. She is passionate about seeing churches partnering with families to encourage faith formation at home and equipping parents to disciple their kids in the faith. Currently studying Family, Youth and Children's Ministry at Wesley Seminary, she also blogs at www.refocusministry.org and is a contributing blogger at D6 Family,  Seedbed, and ChildrensMinistryBlog.com