The other day, someone asked me the following questions:
Which books would you recommend as a starting point for someone considering family ministry? And, what book(s) should follow next?
Have you ever wondered the same thing?  
A lot of times it can be hard to figure out where to start when you begin looking at approaching ministry in a way you've not experienced before. And this goes for parents as well as ministers in church. When our experience has always been one way and we start thinking about taking things another way, it can be hard to know where to get started.
These are the books and the order to read them that I shared with the person who messaged me. I picked the order based on the questions I most frequently get asked when I'm talking to people who are less familiar with the family ministry world and want to know what family ministry is and how it works. Below you'll see my recommendations and the question each one answers.
First, What is Family Ministry?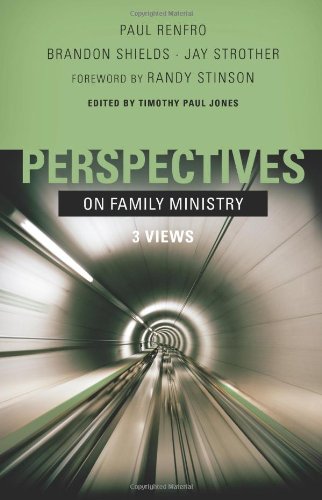 Since this question came from someone who is rather unfamiliar with the family ministry landscape, the first book I recommended was Perspectives on Family Ministry: Three Views edited by Timothy Paul Jones. Even though this book is a bit dated in terms of the statistics used in the beginning, it offers some terrific insights into the types of family ministries that exist and what kind of environments each type works best within.
Each perspective has an opportunity to share why they feel their approach is best and the others have a chance to challenge it and offer their thoughts. This is so helpful to the reader because many, many questions get answered in the exchange and the reader can evaluate what best suits the needs of the faith community and the families they serve. 
Ok, But Why Is It Important?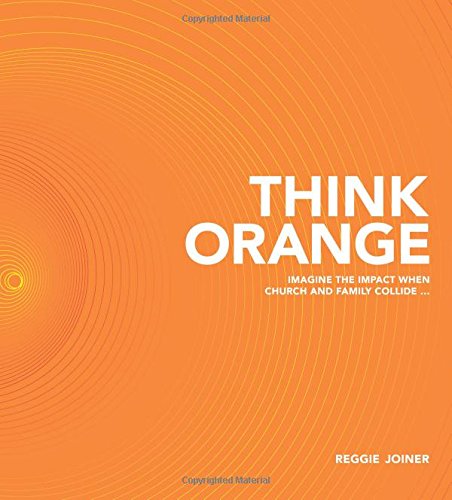 The second book I recommended was Think Orange: Imagine the Impact when Church and Family Collide by Reggie Joiner. Now, when most ministry people hear "Orange" they immediately think of the Orange curriculum. But this book is much more than that.
It gives a very basic foundational premise for approaching family ministry through the lens of Scripture and influence and helps ministry leaders begin conversations with their church and families about a change in the approach to discipling children. It underlines the need for a cultural change within the church to take place as part of this approach and gives direction on how to begin affecting that change.
Parents, the chapter on the home and the insert on Deuteronomy 6:4-9 is a section I go back to frequently and re-read as a reminder of my calling and privilege to share with the children "the heart of Christ."
How Does It Work?
Next, I wanted to move from theological and foundational to more practical and hands-on by pointing him towards Shift: What it Takes to Finally Reach Families Today by Brian Haynes.   Brian introduces a milestone ministry model that helps churches connect parents to what is happening in the church world (baptism, communion, faith commitment) to what is happening in the home world (birth of baby, adolescence, graduation).
It's family ministry with an intentional path for the church to journey on together as one in a community effort to disciple children in their faith. It not only puts the responsibility for discipleship in the hands of the parents, but also on the church to serve in a role of supporting, nurturing, and equipping.
What Are Some Practical Ways to Get Started?
Finally,
I ended with one of my personal favorites; Team Up: The Family Ministry Playbook for Partnering with Parents.  I've linked this to my book review (which has a link to purchase the book) but here's a bit on why I like this book so much and why I wanted to offer it as my last recommendation.
First, Phil reminds us, at the beginning of the book and throughout, that our primary family ministry is within our own homes, a fact that often gets overlooked and I can easily forget. Each following chapter of the book unfolds a cohesive and practical plan for implementing family ministry. He covers everything from creating a team, casting vision, resourcing and equipping parents, implementing a strategy and identifying a network of partners. It is an invaluable resource if you are looking to begin serving families this way within your church.
So that's it.  Well, not really. There are many resources available for people who are interested in learning more about how to reach and partner with families in ministry. If you would like a longer list, check out the Books section listed under the Resources for Ministers tab at the top of the website.
And I'd love to know what some of your favorites are and why. What books have been helpful for you as you begin the process of finding ways to connect the church and the home?  Feel free to comment below with a link so we can all have the chance to grow together!
---
For more information about
Check out to ReFocus Ministry or "like" our Facebook page. Join our conversation at theReFocus Family and Intergen Ministry group on Facebook.
About the author 
Refocus Ministry was started by Christina Embree, wife to Pastor Luke, mom to three wonderful kids, and family minister at Nicholasville UMC. She is passionate about seeing churches partnering with families to encourage faith formation at home and equipping parents to disciple their kids in the faith. Currently studying Family, Youth and Children's Ministry at Wesley Seminary, she also blogs at www.refocusministry.org and is a contributing blogger at D6 Family,  Seedbed, and ChildrensMinistryBlog.com