More of the same will get you more of the same.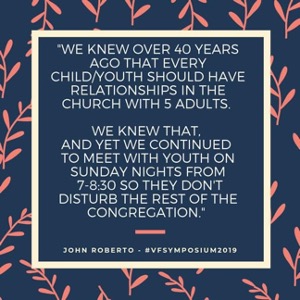 This was never more clear to me than yesterday while attending a ministry conference. I was initially excited about what I heard from the first three speakers, encouraging innovation and imagination and, you guessed it, connecting generations in ministry and mission together. And I was encouraged that while this wasn't new news to me, it did seem to line up with what I and others have been saying regarding church and community. But in the end, the final speaker, who shared the story of his megachurch growth, offered the same principles of expansion and exposition were shared and I grew discouraged.
Why? Because more of the same will get us more of the same.
I am concerned, and I believe rightly so based on the research, that in America today, we are not making disciples. We are not engaging our young people OR our old people in meaningful relationships that are built on the stories of God's faithfulness and provision and trustworthiness. Week after week, I sit with churches who followed the church growth principles and grew their youth groups bigger, grew their "contemporary" services, grew their spaces and now sit with empty buildings with empty youth groups and empty services and wonder what happened. As shared in a recent post:
But how can we do that? Often our current systems, programming, and curriculum rarely if ever allow for relationships to be cultivated across generations and beyond the scope of the Sunday morning/Wednesday night experience. We see shadows of what could be but we miss the full technicolor reality. However, if we are willing, there are some simple places where we can start.
Here are FOUR areas to begin the work of intentional intergenerational community.
PRAYER
In my opinion, there is no better place for a church to begin to connect to one another than through intercessory prayer for each other. The inspiration for our prayer program at church comes from Tony Souder's book Pray for Me which connects children and young people in the church with prayer champions of three older generations.
The commitment is simply to pray for one another throughout the school year. But our church found that if you are praying for someone, you start caring for that someone, and as a result, relationships begin to grow. For more information on my personal experience with this, check out this post from 2015.
SERVICE
One of the characteristics of children and youth are the ways they describe what it means to be a Christian. Most adults list Christian beliefs like believing in Jesus's death and resurrection and believing in eternity. But kids and youth often will use actions to demonstrate faith; things like, going to church or loving others. One amazing way that a faith community can create a space for generations to be together is by providing opportunities for serving together.
When we serve together something happens: We are more likely to bond with the people we are interacting with and the part of our brain that forms memories is triggered and we hold on to that bond for years to come. (Source). Weeding a community garden, providing food for people in need, cleaning the church building or a neighborhood park….the possibilities are endless and usually not restricted by age. This is a great way to engage members of a community in relationship with one another.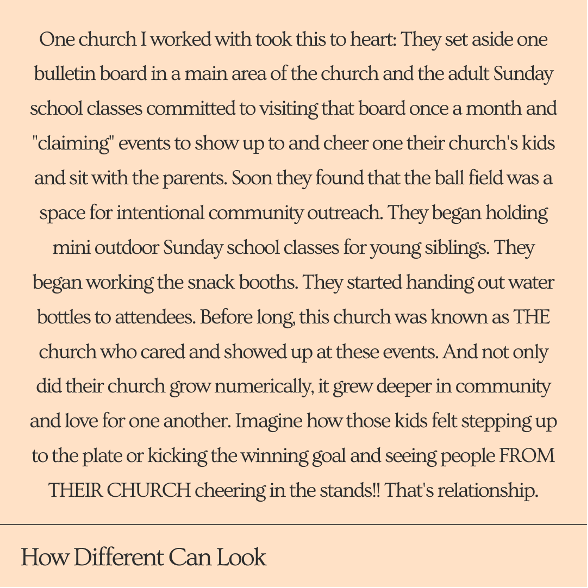 PRESENCE
There are many reasons given by those in children, youth and family ministry for why church attendance is down. One big one is this: "Sports are to blame." Well, let's be honest, team sports, especially travel ball, are one reason. Practices and games no longer get put on hold for Sundays and Wednesday nights so if a child joins a team, they will likely be asked to be with the team on those days at some point. So what if we flipped the script? What if the church showed up at the sporting events, the ballet recitals, the theater performances and the preschool pageants?
Consider creating a space in your church where the schedules and announcements for these events can be posted (physically or virtually) so that the church community can show up.
PARTICIPATION
Over the past few years, as I've researched and written for this blog and for classes, one theme kept coming up over and over again in regards to why young adults left the church behind – they didn't feel like they belonged. They felt like they belonged in children's ministry when they were little. They felt like they belonged when they were in youth ministry as teenagers. But once they were in "big church" they felt out of place, disoriented, like strangers in a familiar place but one where they didn't belong. We can begin to build intentional community is by finding ways to create spaces for participation in the activities of the church where all ages can be together.
There is NO cookie-cutter method or "right way" to do this.
If a church is asking the questions, "How do we do community better? How do we bring generations together? How do we reach out to the kids, the youth, the elderly, the lonely, the isolated? How do we do church differently?" then that church has taken the first step. That's where it has to start. A recognition that there is more and a desire to explore how to discover that more. Prayer, Service, Presence and Participation are just starting points….but they hold the promise of a better future, one where the church is truly together.
---
Give the Gift of Connection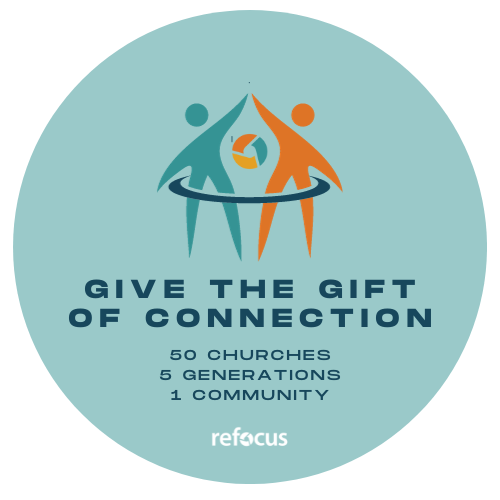 We're thrilled to announce the launch of our "Give the Gift of Connection" campaign, starting mid-October and culminating on Giving Tuesday (November 28)!
Join us in raising $5,000 to provide 50 scholarships for churches to complete the Connect Generations Coaching Intensive. This program empowers churches to bridge generational gaps and bring communities together.
By supporting our campaign, you're not just giving to a cause; you're giving the gift of unity and stronger communities. Your contribution helps foster Generational Discipleship in churches across the nation. Together, we can make a lasting impact and bring generations together in 2024.
We invite you to join us in this mission to Connect Generations, transform communities, and foster lasting connections. Donate today!
Don't Miss It! Free Discipleship Resource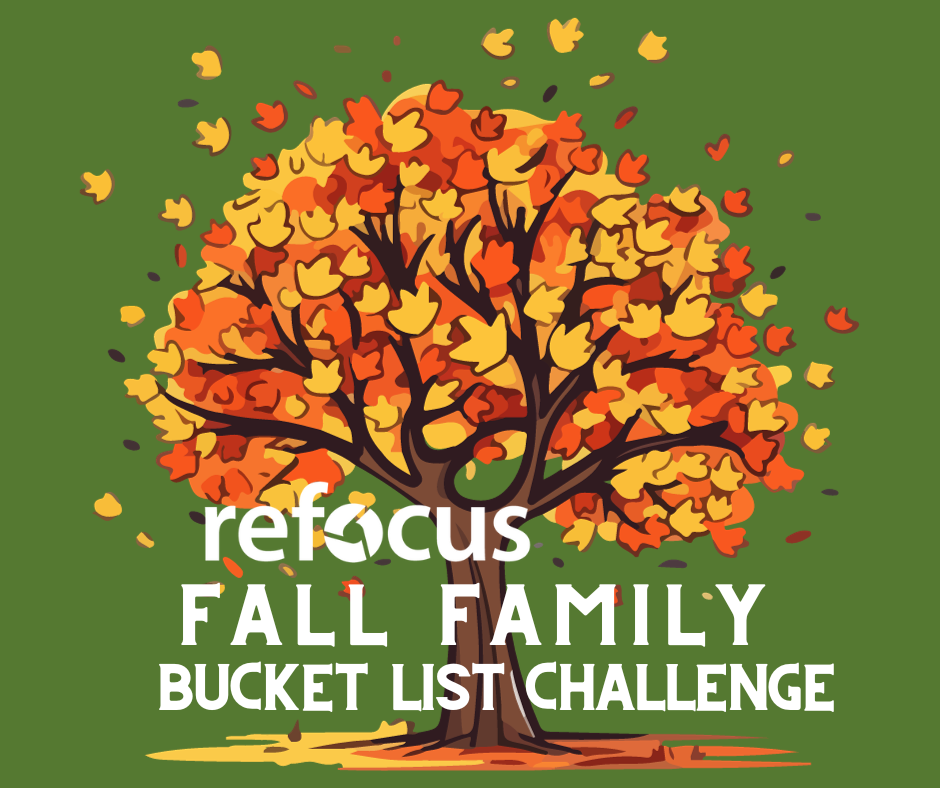 FREE Family Discipleship Resource from ReFocus Ministry for Fall (or Spring if you live "Down Under")
Gather the family together for a Bucket List Challenge; complete all the activities together before fall (or spring) kicks the bucket. Together you'll find new ways to pray as a family and have a lot of fun along the way! Download your free PDF with unlimited copies below.
About the Author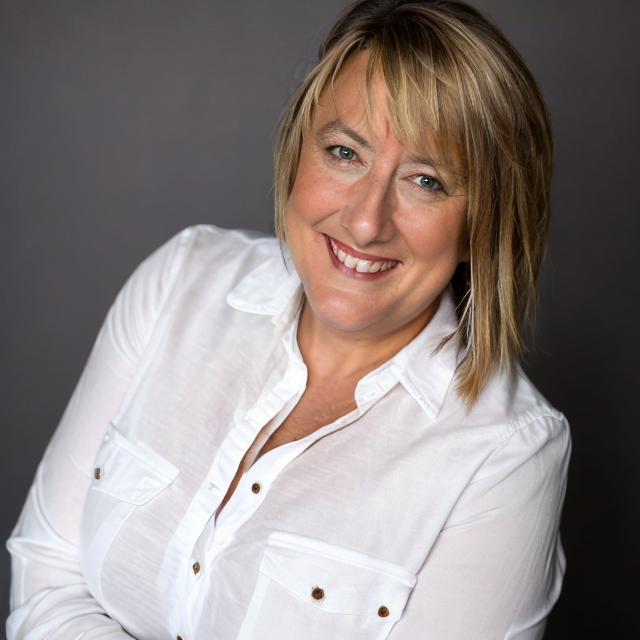 Christina Embree is the founder and director of ReFocus Ministry. She holds a masters in ministry focused on Children, Youth, and Family Ministry and a doctorate in spiritual formation with a focus on age segregation and intergenerational ministry. In addition to coaching churches of multiple denominations and traditions all around the globe, Christina serves as the Minister of Generational Discipleship for the Great Lakes Conference of the Brethren in Christ and as a pastor at Plowshares Brethren in Christ in Lexington, Kentucky. She is widely recognized as a speaker and author in the areas of generational discipleship, intergenerational ministry, and family ministry. As the mother of three children, she is familiar with the challenges of faith at home and pastoral ministry. She along with her husband Luke share a love for the church, their community, and the global work of peace and restoration through Jesus.