Around this time of year, parents begin asking me for thoughts on what they can do for Advent with their kids. In the past, I've shared ideas for some fun things such as the Christmas Song Scavenger Hunt (We love to do this at a mall during the holiday season and challenge another family to see if they can beat us at finding all the items) and some discipleship-focused things such as celebrating Jesus at Christmas in the everyday.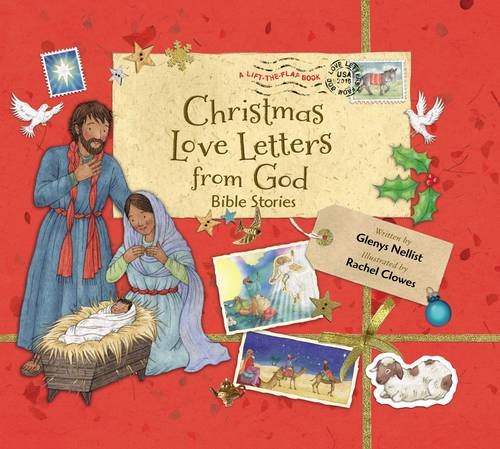 This year I'm excited to suggest a great book, written by Glenys Nellist, called Christmas Love Letters from God as a way that your family could journey through Advent and into Epiphany together.
You may recall that a while back I reviewed Glenys' book Little Love Letters from God. I love her books because they do something many children's Bible stories fail to do – they put children right in the middle of The Story. For those who have read my blog before, you know I really believe that the stories of the Bible find their greatest impact when they are told in the context of the larger story, the metanarrative of Scripture (read more about that here).
Why? Because understanding that these moments and events don't stand alone but are part of a bigger picture gives them meaning and let's us know that our story has a place in that bigger picture too.
In Christmas Love Letters from God, Glenys has done the same thing again by taking the familiar and beloved stories from Christmas and including at the end of each one, a personalized "love letter" to your child(ren) from God.
They get to read things like, "I'm so glad Joseph said yes to me…Never be afraid to say yes to me. When you hear those quiet whispers in your heart….remember that just like I helped Joseph, I will help you too" and "I gave my Son, Jesus, to Mary and it made me feel wonderful…because…Jesus wasn't just for her. Jesus was my gift to the whole world and that includes you."  And the letters always end with "With Love, God."
My son loves reading these books and hearing God's letters that are written to him. And he loves entering into the story in a very real and tangible way.
But what I love the best about this particular book is that the chapters line up perfectly with the Sundays of Advent and take us right up through Epiphany.
If you were to take one chapter each Sunday of Advent, Christmas Day, the two following Sundays which gets you to Epiphany, you will have journeyed together with love letters from God through this very special time of year.
Sunday, November 27 – Start with Isaiah's Good News and hear about the Light that is coming into the world.
Sunday, December 4 – Join Mary's Song of thanksgiving and think of how we sing Christmas carols of joy today.
Sunday, December 11 – Read about Joseph's Dream and the plan God had for Joseph to be Jesus' daddy and the plans He has for us.
Sunday, December 18 – As Mary and Joseph travel  Bethlehem's Road, remember together it was God who was leading them all the way.
Sunday, December 25 – Celebrate together on Christmas morning the Jesus Joy of our Savior's birth, the perfect gift, our very best present.
Sunday, January 1 – Consider that the story doesn't end but invite your children to join the Shepherd's Surprise that God had chosen to tell them great things, just like He does for us.
Sunday, January 8 – As you finish the season, with the story of the Wise Men's Wonder, you'll get to remind your children that the greatest gift they can give to Jesus is their heart. What a wonderful way to start the new year together!
Not only is this book engaging and grounded in Scriptures, it is also beautifully illustrated – one you will bring out every Christmas even once your children are grown. I am so excited to start reading this with my own family (Caleb has already had a sneak peek or two…He's pretty excited) throughout the entire Advent and Epiphany Season.
Interested in getting a copy for yourself or your church?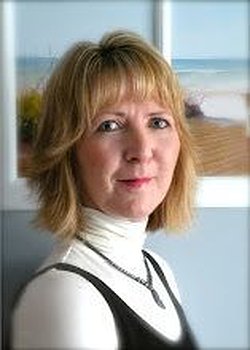 The author, Glenys, and Zonderkidz are offering a free copy of Christmas Love Letters from God. To be eligible to enter, you must live in the US and have a street address (no PO boxes).  To be entered in our drawing, follow this link and scroll to the form at the bottom of the page. In the comment section please write "Little Love Letters" and make sure we have a way to contact you for mailing information.
Winner will be chosen on Sunday, November 13, 2016.
The book is also available for purchase through Zondervan or Amazon (as well as a number other retailers). To hear more about the book, check out these videos https://www.youtube.com/watch?v=kjKR8EQZIMo and https://www.youtube.com/watch?v=2E-W_cxXzlI
---
For more information about
Check out to ReFocus Ministry or "like" our Facebook page. Join our conversation at theReFocus Family and Intergen Ministry group on Facebook. 
About the author
Christina Embree is wife to Pastor Luke, mom to three wonderful kids, and family minister at Nicholasville UMC. She is passionate about seeing churches partnering with families to encourage faith formation at home and equipping parents to disciple their kids in the faith. Currently studying Family, Youth and Children's Ministry at Wesley Seminary, she also blogs at www.refocusministry.org and is a contributing blogger at D6 Family,  Seedbed, and ChildrensMinistryBlog.com.