The other day, my husband and I had the opportunity to go to a beautiful Advent performance with a full choir, orchestra and children's choir. It was a wonderful night, but I have to admit, there was one thing that started to irritate me during the evening. In the row behind us were a couple of young children and, you guessed it, they had a difficult time during the performance. More than once I was bumped in the head as there was a great deal of talking and shushing, movement in and out of the aisle and the like.
I found my reaction interesting, considering how much I advocate for children to be a part of corporate worship and attend "big church" with adults at some point in time. How could I blog about that and then get irritated when a child bothered me at a performance?
And then it hit me… no, not the child's toy, though that did happen. What hit me was this thought; the reason I was agitated was because this was a performance meant to be listened to and involving me only in a few moments of singing and a candle-lighting portion at the end. It was a place of passive engagement where I was expected to sit, to listen, to observe and to soak up the entire experience. I was there as a consumer and the product was a beautiful, inspiring musical performance.
My agitation existed because a child was interrupting that performance.
Church, on the other hand, is not supposed to be a performance.
After all, who would we be performing for? One another? The live stream video viewers? God? No, church is supposed to be a time where we gather to worship together, to speak life to each other, to pray for one another, and to come together in our shared faith and be the body of Christ together.
And yes, we may follow a liturgy or listen to a sermon or sing songs…but it's not supposed to be a performance. It's not supposed to be a place of passive engagement that only includes us for a few moments of singing and an occasional candle-lighting. Church isn't something to be consumed; it is something to be!
The earliest churches met in homes and gathered at tables for communion and love feasts. A crying babe? A restless child? These weren't interruptions; they were merely part of life.
So why does it bother us so much when our Sunday services get intruded on by the sounds of young children?
My guess is that even if we don't intend for church to be a performance, it can so often become just that.
The bulletin becomes our script, the liturgy becomes our lines, and the stage becomes…well, our stage.
The pulpit becomes the spotlight and the clock becomes our timekeeper.
And somewhere in the midst of it all, we feel like we can't interrupt the program or let it be interrupted because this is our chance, our one chance, during the week to get what we need for the upcoming days.
Is this an exaggeration? Maybe. But maybe there is some truth in it. If our church services are so polished and our expectations of passively receiving are so high that the cry of a child or the rustling of a toddler are enough to steal our joy, maybe we are a little too oriented towards a performance mentality than a worship mentality.
Maybe the most worshipful thing we can do is embrace that child, ask their parents if they need anything, learn their name, say their name, and excitedly seek them out the next week so that they know they are welcome, giggles, wiggles and all.
I always feel like I have to caveat posts like this one with a simple statement that I am a fan of both/and; I believe there are important reasons to have both age-sensitive ministry and intergenerational ministry. But I also think there are a lot of reasons why it is hard for us to include those younger generations in our corporate worship settings and one of those might just be our tendency to lean towards performance instead of worship.
In a previous post about talking in church (yes, I advocate for parents quietly explaining the church service to their kids in church), this statement appears:
"When we put such a high premium on non-disturbance in our modern-day church services, it comes with a cost…and in my opinion, that cost is relationship, discipleship, and compassion. I'd much rather see a brief conversation happen during the service that leads to engagement and discipleship than the rigid silence that leads to disengagement, boredom and resistance to God's Word simply so one can escape the judgment and criticism of others."
Similarly, I would much rather see a child in church, playing with an activity bag, coloring on the bulletin, chomping Cheerios like there is no tomorrow, than to never see children and youth in the sanctuary walls.
Are there ways for us to make the space more welcoming to children and youth? Yes, of course (check out these ideas)…but if we always follow the same script, it will be hard to do those things. A shift in our mindset and our expectations is necessary for us to embrace what each generation has to bring us as we gather to worship together.
---
For more information about
Check out to ReFocus Ministry or "like" our Facebook page. Join our conversation at theReFocus Family and Intergen Ministry group on Facebook.
About this Blog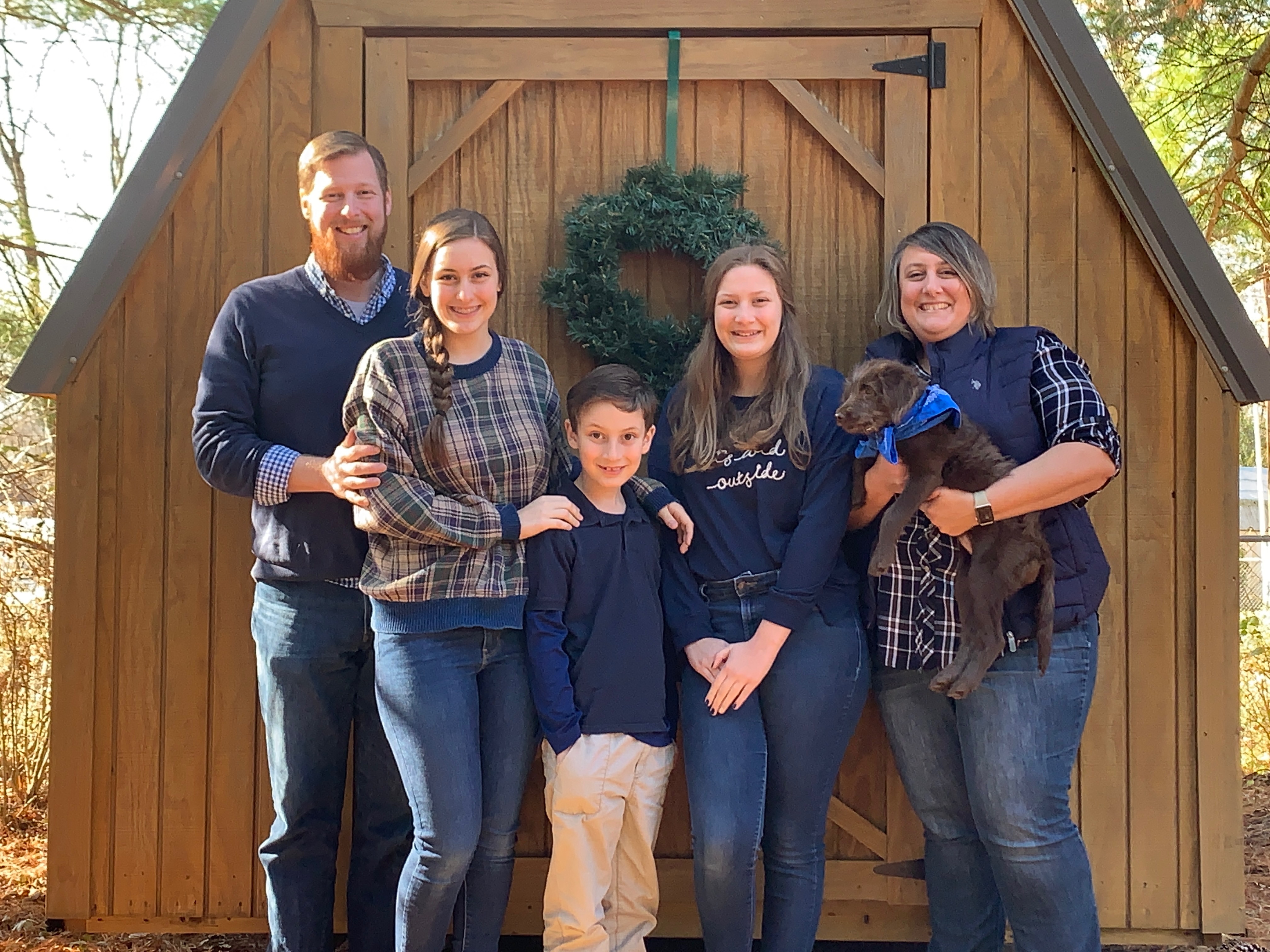 Refocus Ministry was started by Christina Embree, wife to Pastor Luke, mom to three wonderful kids, and church planter at Plowshares BIC. With years of experience in family ministry and children's ministry, she is passionate about seeing churches partnering with families to encourage faith formation at home and equipping parents to disciple their kids in the faith. She holds Masters of Arts in Ministry focusing on Family, Youth and Children's Ministry from Wesley Seminary and is currently completing a Doctorate in Ministry in Spiritual Formation from the same. Christina blogs at www.refocusministry.org and is a contributing blogger at D6 Family, ChurchLeaders.com, and Seedbed
*The advertisements on this page are chosen by WordPress, not by ReFocus Ministry and do not necessarily reflect the opinions and values of the author.