When I was a young child, I remember hearing people talk about how we wanted to "offer hospitality" to others and I was so confused why we would offer to take people to the hospital. And what did that have to do with me cleaning the house and setting the table for dinner?
If your home is anything like mine, December becomes a perfect time to practice hospitality and believe it or not, my childish question wasn't as far off base as you might think. I did a little digging and found the word "hospitality" comes from the Latin word hospes, meaning "host", "guest", or "stranger."
And you guessed it, the Latin word 'Hospital' means a guest-chamber, guest's lodging, an inn.  In other words, when we invite people to come and stay in our home, we are actually filling the role of hospital.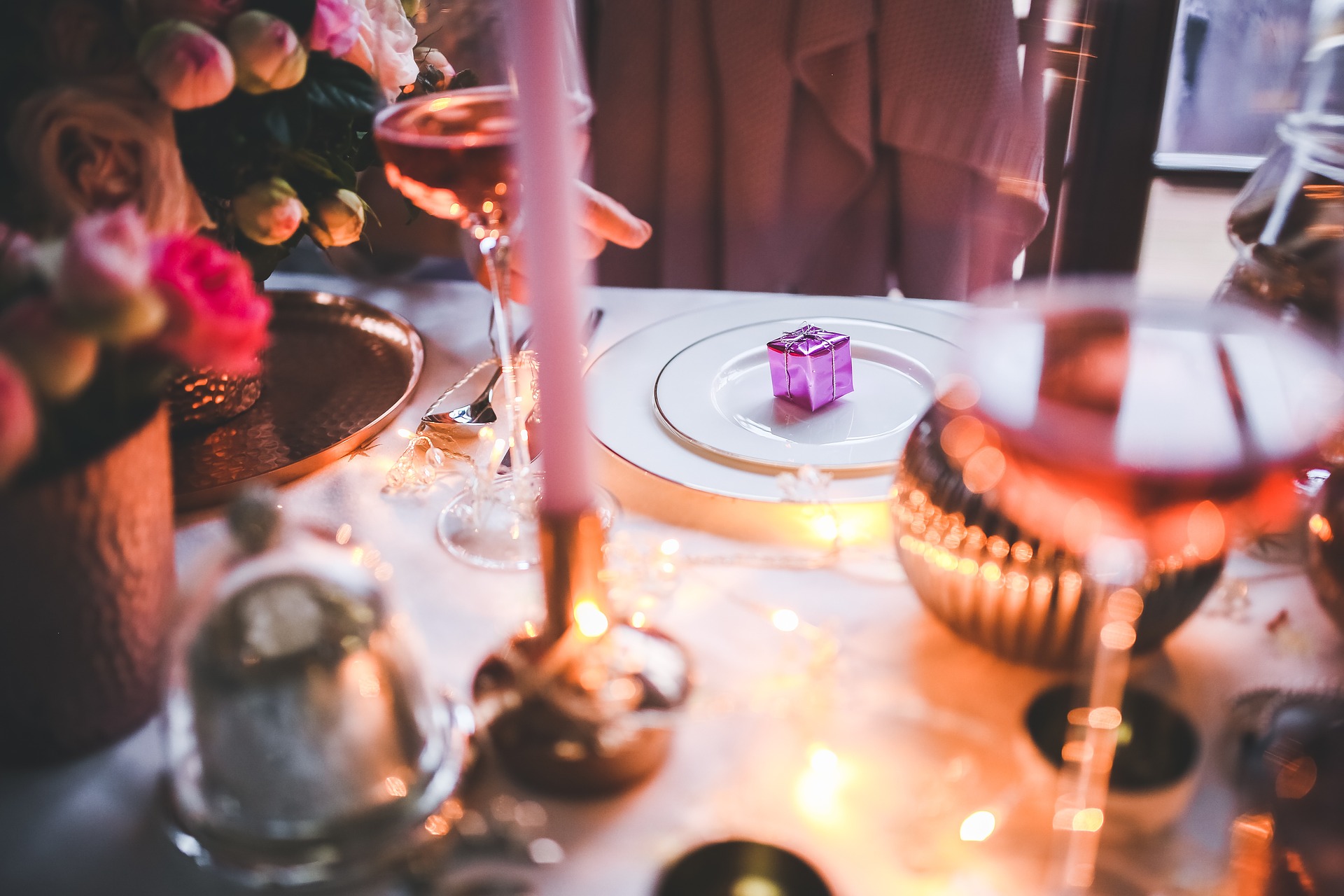 Today, we understand a hospital to be a place where people go to stay for medical care, not for leisure. But in the past, offering someone hospitality was often a matter of survival and protection. It was much more than simply good etiquette and entertainment; it was often a place where people found safety and shelter with others.
It was a hospital where a different kind of healing took place.
In the story of the walk to Emmaus, we find this kind of hospitality. The two disciples were walking together and talking and they were joined by a stranger. Not only was he invited into their conversation, he was invited into their home. That's the first kind of hospitality, one of shelter and safety.
But once in the home, the stranger became the host of a different kind of hospitality, that of spiritual healing and holy communion. The stranger was Jesus and as he "broke the bread" and they recognized him a few things happened.
First, they saw God, which in and of itself is pretty amazing.
Second, they believed God. They believed in the resurrection that the women from the tomb had proclaimed.
Third, their souls were revived. So much so that they ran all the way back to Jerusalem, leaping and overflowing with joy.
And finally, they told others. This is the kind of hospitality that knows others are welcome too, and so it is proclaimed to others as a place of spiritual safety and healing.
As we get ready to gather with friends and families and even neighbors and strangers this holiday season, let's flip the script on hospitality as we've known it, the hospitality focused on etiquette and entertainment, and ask the Lord how we can offer a hospitality of safety and security and of spiritual healing and holy communion to those we get the chance to be with, dine with, and worship with over the next few weeks.
Here are some ideas on how we can do just that with our children and our faith community.
Pray for Others – That sounds so cliché right? But praying for others has been shown to create a deeper empathy in us for the people around us and what better way to show hospitality than to be a safe place for people to come and know they are loved and prayed for.
And do it aloud with your children; model for them what it is to talk to God on behalf of others and to listen when He leads us to serve them in some way.
Attend Advent/Christmas Events – It's hard to offer hospitality to others if we are never around others. Even if all you do is interact with one other person and pray for them as you do, you've engaged with a means of grace given to us by God and therefore placed yourself in His presence and He has promised to meet us there.
Plus, Jesus promised us that wherever two or three are gathered in His name is present with us; find some time to be with Christ present in His people these next few weeks.
Be a Safe Space – We all have hard days and for many, the holidays are some of the hardest. If someone you know has had one and they share with you, hold their confidence and join them in prayer. Be a safe place for others to find encouragement and grace just as Jesus was for those disciples on the road.
Be that place of healing and communion for your children, your family, your church, and those who don't even know Jesus yet. Just as Christ always beckons us to come, be a place of welcome and rest for those you interact with.
Christmas is a time where we remember that we were shown the greatest hospitality of all. God Incarnate came to us. He made a way for us to spend eternity with Him. I like to think of it this way:  He put out the welcome mat, opened the door, and invited us in.  May you find time to walk in and enjoy his hospitality this season.
Merry Christmas, friends!
May your celebrations be rich with His Hope, Peace, Joy and Love and may you find moments of rest and renewal in His promise of being "God with us!"
---
For more information about
Check out to ReFocus Ministry or "like" our Facebook page. Join our conversation at theReFocus Family and Intergen Ministry group on Facebook.
About this Blog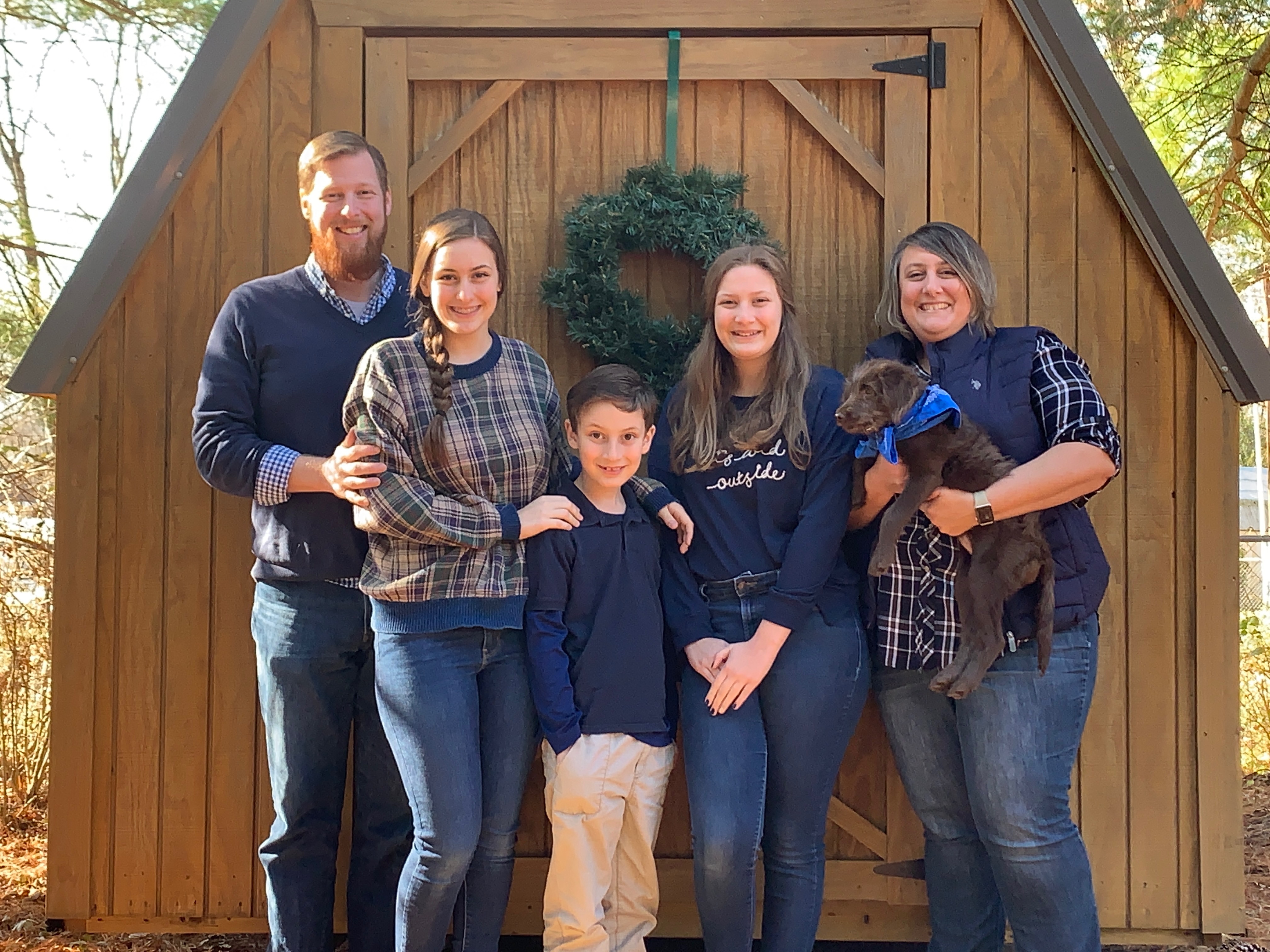 Refocus Ministry was started by Christina Embree, wife to Pastor Luke, mom to three wonderful kids, and church planter at Plowshares BIC. With years of experience in family ministry and children's ministry, she is passionate about seeing churches partnering with families to encourage faith formation at home and equipping parents to disciple their kids in the faith. She holds Masters of Arts in Ministry focusing on Family, Youth and Children's Ministry from Wesley Seminary and is currently completing a Doctorate in Ministry in Spiritual Formation from the same. Christina blogs at www.refocusministry.org and is a contributing blogger at D6 Family, ChurchLeaders.com, and Seedbed
*The advertisements on this page are chosen by WordPress, not by ReFocus Ministry and do not necessarily reflect the opinions and values of the author.