Recently my husband and I have been working on tightening and/or enforcing some boundaries in our home in regard to internet and device use.  Our decision was precipitated by a myriad of concerns not the least of which was the influence that we recognize that the messages being perpetuated through certain media outlets was having on our home and children.
As we began to roll out these changes or doubled up on our enforcement of already established boundaries, you can imagine that we were met with a high degree of eye rolling, sighing, accusations of being "controlling" and ultimately the title of being "one of those parents."
Out of curiosity and also a desire to know my tribe of "those parents" I posted a simple request on my Facebook wall:
"Having most recently been dubbed "one of those parents" for our overly stringent and utterly unbelievable boundaries we are enforcing regarding device and screen use in our home…I'd love to hear, if you are willing to share, the boundaries in place in your home. Particularly interested in hearing from parents with teens (think around 13 & 16). Also, if you have no boundaries, I'd love to know that since apparently we are the only parents who do 😉. Signed – One of those parents"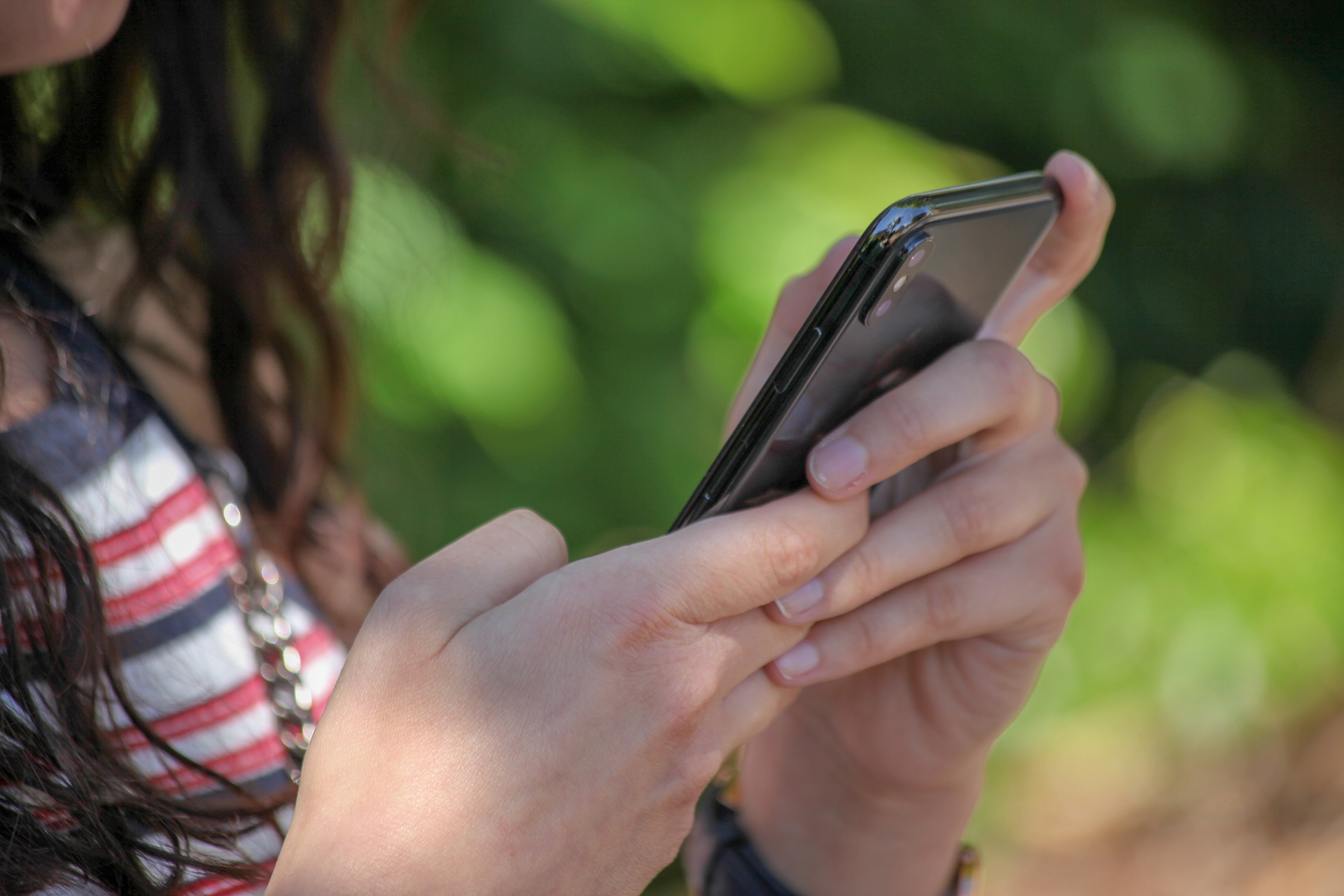 The response was overwhelming and encouraging. I heard from parents that ranged from more permissive to more restrictive. People shared with me their boundaries and the reasons why they were established. Not one person was exactly the same in their boundaries or their concerns, but all who participated in the discussion shared one thing in common: Every single parent was doing what they felt was best for their children out of the motivation of love.
It was tangible – we love our children so when we choose our boundaries, we are doing our very best to provide for them what they need to grow up healthy and whole. We may not all agree on what those boundaries are, but we do agree on why they are in place.
That being said, I wanted to share (anonymously) some of the comments so that if you are "one of those parents", you will have the chance to know that you are not alone. 
"No screens in bedroom. Phone comes to me at 9pm. I use Circle to filter and to set time limits for online use. Under 2 hours total. I have full access and read everything." (Circle is an internet-monitoring system that allows you to set Time Limits for apps and web site as well as age-appropriate Filters that apply to all devices.)

"We don't have a set screen time limit but we do ask them to put them away if I feel like they have been on them too much. We also use software (Secure Teen) that limits content and shuts the Internet down from 10:00 p.m. to 7:00 a.m. so they can't really use their phones. We also monitor all their social media and check their photos.  Doors must be open and screen facing the door if Chromebooks are used their bedrooms."

"No phone after 9pm. Safari and social media are disabled until academics are where we feel like they should be. We also do check texts/photos at random intervals, but are aware they can be deleted."

"Covenant Eyes not only monitors activity but the family admin can set restrictions/permissions. Also, a weekly report of activity is emailed to the admin for accountability. As far as the time limit – our kids are quite limited, not only in the amount of time they spend on devices (some on weekends, rarely during the week), but but they are limited in where they can go online. And no social media for them for years to come. It's safer that way for so many reasons"

"Yes our 13 year old has a breakdown about once a week regarding how strict we are 🙄 We've used Circle for a couple years and also use the screen time limits built into iPhones.  Our kids are almost 9, 11 and 13. Up until now, basically no screens during the week (unless sick, snow day etc) we tried it several times and it didn't work. They can text friends via Wi-Fi, no internet at all on their phones (which really operate as iPod touches). They all love audio books so they do that quite a bit on phones. There are games only on their iPads bc if they were on their phones we'd have to restrict them more. They have about an hour a day for texting/FaceTime. The older 2 only text friends. We also read all emails and texts and they aren't allowed to communicate with anyone we don't know."

"We use Qustodio, which I think is similar to Circle and allows us to view all texts as well as web activity. It also allows us to set time limits. Speaking of web activity, we do not let our kiddos have that on their phones. We have a desktop in our living room, which we share for internet searching and which has a large, viable screen. We do not allow phones in rooms or bathrooms – only in common areas. We do not allow head phones in the house. We turn in phones at 8:00 pm."

"I'm like the Outback Steakhouse… "No Rules, Just Right!" Lol! Seriously, though… I have to pick and choose my battles as a single mom of 4 teenagers. Not saying my kids don't need boundaries, but they are very transparent with me and we keep a very open dialogue. I let them do their "teenage" thing, and I'm blessed enough to be trusted by them to always know where they are and what they're doing, because they know they can trust me without judgement. In turn, they want to be home mostly, because it's such a safe haven for them… and nowhere I'd rather them be by choice."

"I am a strict parent about many things. For example, we expect that our children will keep their grades above a 94 (they are capable…any grade below this for a middle school or high school student is automatic forfeiture of electronic devices until overall grade is returned to a. 94) and they are actively involved in healthy activities (church youth group, church choir, band, orchestra, community service organizations, community theatre). My theory has always been to keep my children too busy to find trouble. Our oldest two children are both recent self-supporting college grads who have avoided making any major poor decisions so I think my parenting style is working for our family. All that being said, I do not monitor texts or emails or conversations that my high school or middle school daughters are having as I feel that they are entitled to some privacy. I would have been weirded out if my father would have recorded my phone calls as a teen and I feel like this is the method that most contemporary teens use to communicate. Obviously if I learned of an issue with bullying or inappropriate messages or pics, this policy would change. I do think that like everyone else teens deserve some privacy. I also think it is a time to learn how to conduct relationships. My oldest daughter at home is a senior. She will be going away to college in a few months. If I had read every single email and text and then one day sent her 500 miles away to live I would fear she would not know how to conduct relationships on her own. We have used Covenant Eyes to make sure everyone was on the up and up on what sites that they were visiting and we do limit screen time (though we are not as strict as many on this assuming that kids are being good citizens and students…and getting all work done)."

" We are in the phase of no boundaries. Our boys are a 22 year old FT college student who lives at home and a 17 year old. Our rule has always been that I can ask for the phone at any moment for a phone check, as well as have all passwords. I do them from time to time. But we live in a world where parents are bubble wrapping their kids – and as soon as they leave and the wrap is gone they don't know how to function. We have always been open about talking etc. the only boundaries we set were no Snapchat, and I turned off their ability to down load apps – I had to do it this it had to be approved. Also no internet on their phones until age 15. The final rule, if your technology causes you to be a jerk or a recluse, you don't need it and I won't pay for it. This covered participation in family time."
As you can see, there are many ways of approaching this issue in our homes. I hope that by reading through some of these, you will have a better idea of how to best approach the boundaries of your particular family. There were over 70 comments on my initial thread; I've only shared a few. That shows me just how much of an issue this is for us as parents, especially as we are the first generation of parents to navigate this with our children. My prayer is that with each decision we make, we feel the grace of God towards us and our children as we do our very best with the gifts He has entrusted us with.
If you would like to comment on your boundaries at home, please feel free to do so below. This is not a place, however, to critique or judge others for theirs and any disparaging comments will be deleted. We are all doing our best and relying on God's grace. Let's encourage one another instead!!
---
For more information about
Check out to ReFocus Ministry or "like" our Facebook page. Join our conversation at the ReFocus Family and Intergen Ministry group on Facebook. 
About the author
Refocus Ministry was started by Christina Embree, wife to Pastor Luke, mom to three wonderful kids, and church planter at Plowshares BIC. With years of experience in family ministry and children's ministry, she is passionate about seeing churches partnering with families to encourage faith formation at home and equipping parents to disciple their kids in the faith. She recently graduated with a Masters of Arts in Ministry focusing on Family, Youth and Children's Ministry at Wesley Seminary, she also blogs at www.refocusministry.org and is a contributing blogger at D6 Family and  ChurchLeaders.com