Sometimes I forget.  Do you?  
I get caught up in all the big people stuff, the "important" stuff, the stressful stuff, the adult stuff, and I just forget.  I don't do it on purpose.  I don't think any of us do.  And I don't forget because I want to.  I think most of us long to not forget.  But life, in all of its everydays, its mountaintops and its valleys, push from our sight the very things we have sworn never to forget.
How precious are the times when we remember.
I once remembered when I went on a little nature walk with five little kids; a scavenger hunt for all kinds of fun things.  We looked for "something fuzzy" and "something round."  We looked for "two kinds of seeds" and "two different leaves."  We looked for "something beautiful" and for something we would call a "treasure."
Have you ever taken a nature walk with kids?  The tiniest things become the most amazing miracles in a matter of seconds.  Things we walk past on a daily basis and never even glance at can cause a group of kiddos to drop everything, gather around you and make noises as if the fireworks of Independence Day were exploding overhead.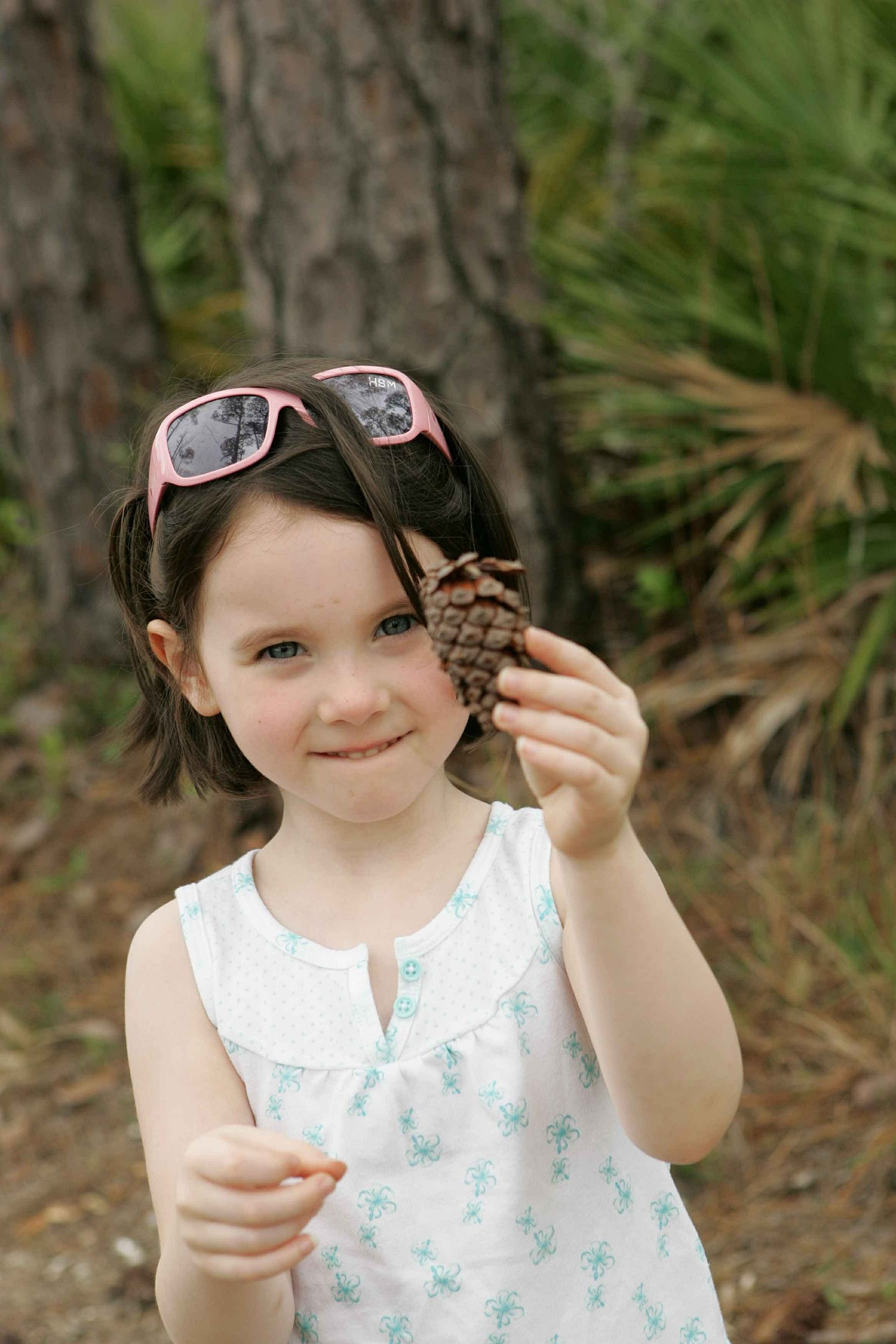 At the end we gathered together for a "show and tell".  The kids dumped out their bags, we went though our list, and they showed what they got for each item.  Then on the way back, I told them to look for something they would call a "treasure."  Something really special like a sparkly rock or a beautiful flower.  And one little red-headed, super-sweaty, incredibly cute little guy looked up at me, squinted and said, "But I already have a whole bag full of treasures."
And he did.  Because those things he had picked up, and "oohed" and "ahhed" over, and carefully selected from the beautiful property we walked on, those were indeed his treasures.  He saw beauty in each of of the objects he chose.  He saw worth in each rock, stick, leaf and flower.  He saw the value in it all.
The wonder of a child. Faith like a child. As an adult…I sometimes forget. 
I forget the treasures.
Like quiet afternoons and long walks in the evening.
Like sleeping in and not setting alarms.
Like time with friends, campfires and s'mores, watching storms roll in and watching children play.
Morning devotions on my front porch and glimpses of God in the joy of community.
Treasures, hidden in the everyday. 
Just because there are clouds like friends moving away and bills to pay and schedules to coordinate and decisions to make doesn't mean that sun disappeared.  The treasures are there.  Go look at a flower.  Go play in the rain.  Taste a new food.  Try a new game.  Sit quietly and just remember all the blessings you have had and currently enjoy.
And don't forget to "ooh" and "ahh" and speak the joy that you can find.  Just like my little red-headed friend shared that morning, find the value, seek the worth, in the the things you have been given.
Do you know love?  You have a treasure, a beautiful gift, a precious present.  
Have you felt the sun on your face?  You have a treasure, a sweet sensation, a quiet moment.  
Has God ever whispered to you?  You have a treasure, incomparable riches, inexplicable value.  
Have you laughed?  Have you hugged?  Have you shared a meal or been blessed by a friend? We have "bags" full of treasures, my friends.  The value cannot be overlooked, especially in the moments where we feel most bankrupt.  We need to open up our hearts, look inside our memories, "count our many blessings, name the one by one," and see all the treasures.
I'm glad I remembered today.
But we have this treasure in jars of clay to show that this all-surpassing power is from God and not from us. 2 Cor. 4:7
At that time the disciples came to Jesus and asked, "Who, then, is the greatest in the kingdom of heaven?"He called a little child to him, and placed the child among them. And he said: "Truly I tell you, unless you change and become like little children, you will never enter the kingdom of heaven. Matthew 18:1-3
---
For more information about
Check out to ReFocus Ministry or "like" our Facebook page. Join our conversation at theReFocus Family and Intergen Ministry group on Facebook.
About the author
Christina Embree is wife to Pastor Luke, mom to three wonderful kids, and family minister at Nicholasville UMC. She is passionate about seeing churches partnering with families to encourage faith formation at home and equipping parents to disciple their kids in the faith. Currently studying Family, Youth and Children's Ministry at Wesley Seminary, she also blogs at www.refocusministry.org and is a contributing blogger at D6 Family,  Seedbed, and ChildrensMinistryBlog.com