We recently hosted our second Family VBS at church where families (parents/guardians/grandparents) attend the entire time with their kids. I often get asked, "Why are you so into this family thing?" I mean, let's be honest, nobody would say "I'm against families!" but not everyone is as gung-ho about having families spend time together as I am. So, why is it so important to me that families spend time together, especially in the church?
I could give you a lot of answers for that question.
I could tell you that families derive great emotional benefits by spending time together having fun but even more importantly, children who spend time in religious activities report seeing more love and affection in their parents relationship and in their family's relationships than those who don't (source).
I could rattle off statistics like the fact that on average, families spend less than 8 hours a week together, 2.5 hours on weekends and only 1/2 hour throughout the week (source). And even if time wasn't a huge factor, as some studies indicate, the quality of the time matters; for instance, if time together is spent in front of the television, there is actually a detrimental effect but if time together is spent interacting there is a positive effect.
I could share that parents who attend religious services with their kids are more likely to know their children's social circle and knowing the friends that surround our children has important impacts on everything from school to major life decisions (source).
I could point to the fact that families that spend quality time together, undistracted time or bonding time, "learn to value one another and are less likely to hurt each other" (source).
But, ultimately, my answer to that question has less to do with all the studies and more to do with what I see happening each time I see families truly spending time together.
I see parents laughing with their children.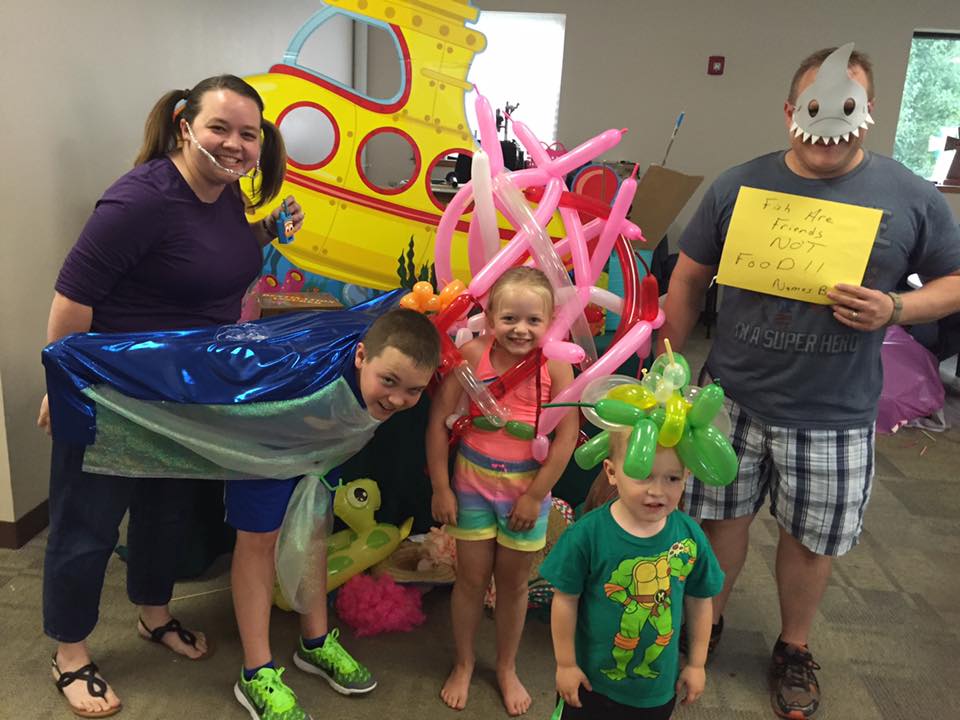 I see children holding on to their parents.
I see grandmothers having fun with their grandchildren.
I see grandfathers holding hands with their grandkids.
I see joy. I see hope. I see peace. I see love.
In a very real sense, I see God.
I firmly believe that God created the family, not just as a unit of reproduction or symbiotic relationships. No, I think He had something much bigger in mind. I truly believe He created family to reveal at Himself to all of us, each and every person.
As Dennis Kinlaw shares in his work Sacred Pedagogy, "The family has roots that our culture cannot see and that the social sciences have no instruments to trace, roots that reach beyond time into the ultimate nature of the eternal reality that we call God." And while the family has suffered many heartaches over the years, brokenness and hurt, sadness and pain, family still remains and family still defines many of us and family spending time together still has lasting and remarkable benefits for each generation.
So why am I so passionate about families being together, especially at church? Because in family, I see the beauty of Father, Son, and Holy Spirit; the revelation of God's unending love and hope for the future.
The family, as God designed it, is not going to go away. Its roots are too deep and its purposes too long-ranging. It is the Creator's best instrument to let us know who he is. In fact, it is his divine gift to help us, if we will use it for its original purpose, to enable us, first, to think of him and, second, to know him personally. For before church or state, our Father established the family as his preferred doorway into his holy presence.

Yes, the family is here to stay. All praise to the Father, to the Son, and to the Holy Spirit for his wisdom, his mercy, and his love. – Dennis Kinlaw, Sacred Pedagogy
---
For more information about
Check out to ReFocus Ministry or "like" our Facebook page. Join our conversation at theReFocus Family and Intergen Ministry group on Facebook.
About the author
Christina Embree is wife to Pastor Luke, mom to three wonderful kids, and family minister at Nicholasville UMC. She is passionate about seeing churches partnering with families to encourage faith formation at home and equipping parents to disciple their kids in the faith. Currently studying Family, Youth and Children's Ministry at Wesley Seminary, she also blogs at www.refocusministry.org and is a contributing blogger at D6 Family, Seedbed, and ChildrensMinistryBlog.com